Daily Horoscope 22 April 2019: Check Astrology Prediction for Libra, Scorpio & Pisces
Here is your Today's (April 22) Horoscope for zodiac sign Libra, Capricorn, Aries, Leo, Cancer and others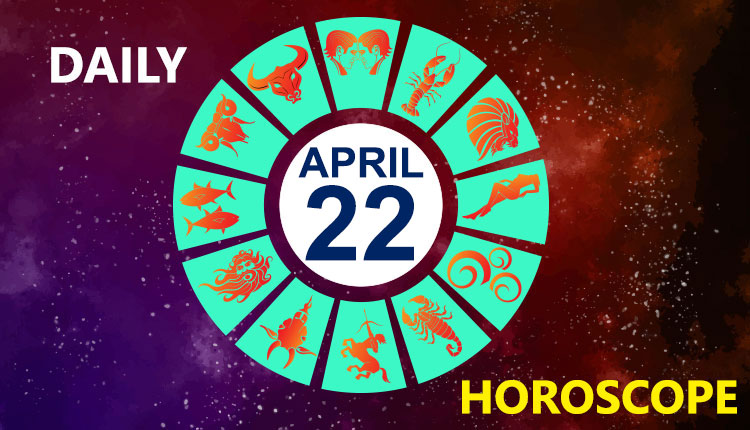 Horoscope Today, April 22, 2019: IF TODAY IS YOUR BIRTHDAY: Your Lucky Number is 4. Lucky colours are cream, blue, grey. Lucky days are Saturday and Sunday and Lucky career for you are electronics, property, management.
Here's your daily horoscope as per your sun sign here:
Daily Horoscope ARIES (Mar 21 – Apr 20)
As Moon makes its presence felt in Scorpio, you will be in search of tranquility and peace of mind today. Take time to get your finances in order. Do try to concentrate on someone else for a day and forget about your issues for a day. Crimson is the lucky colour of the day.
Daily Horoscope TAURUS (Apr 21 – May 21)
As the Moon positions itself in Scorpio, you will meet someone special who is here to stay for good. Act strong and proud with regard to who you are and the rewards will come. Love, beauty, and creativity take center stage and you will be the life of any event or party today. Violet is your lucky colour today.
Daily Horoscope GEMINI (May 22 – June 21)
As the Moon remains in Scorpio, this transit may make some of you upset. This could be due to the roadblocks or unexpected hurdles. Some of you may be going through a heartbreak, but don't think that cupid has forgotten you. You will soon be on the path of love with someone special. Wearing a Blue sapphire will bring you good luck today.
Daily Horoscope CANCER (June 22 – July 23)
Moon in Scorpio is making you feel upset and frustrated, the only way to deal with this is by keeping a check on your own emotions. Some of you could be dealing with the pain of distance or separation. But remember if somebody is meant to be in your life, let them find a way. The lucky colour for you today is Green.
Daily Horoscope LEO (July 24 – Aug 23)
As the Moon enters Scorpio, you may be in a mood for some fun and frivolity. The power to break past perceived limitations will help you bring some amazing changes in your life in a positive manner. Stop playing the victim, you have the power and courage to bring about a change. Bright colors like Yellow and Orange will make you feel happy.
Daily Horoscope VIRGO (Aug 24 – Sept 23)
The Moon in Scorpio will leave your self-confidence heightened today, singles may stumble upon someone special today. Stop stagnating expand your horizons and luck will follow. You will want to undertake more and more work at the workplace but do remove time for some recreation to recharge your batteries. Lucky color for you is Brown.
Daily Horoscope LIBRA (Sept 24 – Oct 23)
As Moon shifts in Scorpio, some of you may have a no-nonsense approach towards life. Stop taking more than you can, It's about time that you allowed other people to shoulder more responsibility. Seniors in the office will inspire you to give your best and you will soon be rewarded for it. Wearing pink will be lucky for you today.
Daily Horoscope SCORPIO (Oct 24 – Nov 22)
As Moon moves into Scorpio, the unexpected expense may come your way. Do undertake some spiritual activities such as visiting a holy place, Reiki, meditation or pranic healing. It will help you maintain calm. For the singles, a romance is on the horizon, for those in a relationship things are going to get serious. The cream colour will provide you with much needed calm today.
Daily Horoscope SAGITTARIUS (Nov 23 – Dec 22)
As Moon moves into Scorpio, you will feel restless and eager to handle some new projects. You will soon be given a senior position that will be a ladder to more success. Try to restrain your concentration in one thing rather going for multiple projects. Wear Yellow for luck in your new projects.
Daily Horoscope CAPRICORN (Dec 23 – Jan 20)
As Moon is in Scorpio you will try to connect with your spiritual self today. It will bring you peace and harmony. Mars may raise your spirits but soon bring you down to earth. Today you will learn the truth about someone. The family will play an important role. Lucky colour is white.
Daily Horoscope AQUARIUS (Jan 21 – Feb 19)
As Moon makes it presence felt in Scorpio, use your words with caution and remember that keeping everyone happy is not possible practically. On the professional front, a new opportunity awaits you and if it gives you a positive vibe do not fail to grab it with both hands. Silver Grey colour will bring you joy.
Daily Horoscope PISCES (Feb 20 – Mar 20)
As Moon moves into Scorpio, you will be very productive at work today as your intelligence will be at a heightened state. Focus on your roots today. Family and children will bring some joy in your life. At work, an unexpected windfall is expected. Colour blue is lucky for you today.