GOT7's Yugyeom Opens Up About His Friendship With BTS' Jungkook
GOT7's Yugyeom speaks out about his friendship with BTS' Jungkook, ASTRO's Cha Eun Woo & more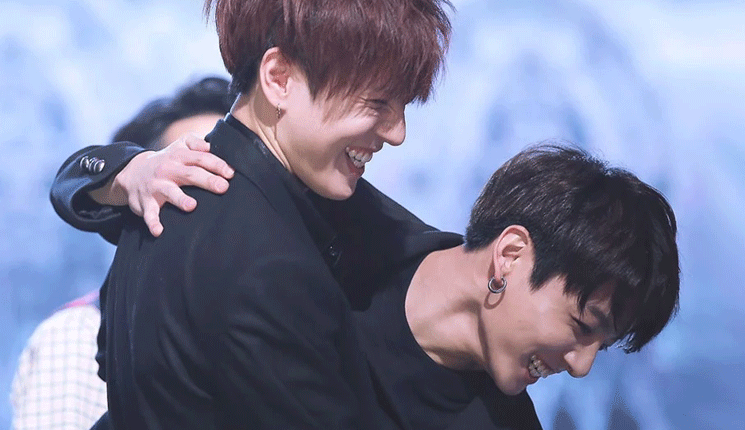 The member of South Korean boy band GOT7 Yugyeom has recently opened up about his friendship with the member of another South Korean boy band BTS, Jungkook. Yes, both Yugyeom and Jungkook seem to be good friends and they have spent some quality times together despite having packed schedule.
It is to be noted that both Jungkook and Yugyeom are part of the 97 liner friendship circle which also includes SEVENTEEN's DK, Mingyu, and The8, ASTRO's Cha Eun Woo, and GOT7's BamBam.
On the May 21st instalment of JTBC's 'Idol Room', Yugyeom explained how he became Jungkook's friend. "I'm close with chef Lee Yeon Bok and BTS' Jungkook. When I was 19 years old, we collaborated with BTS for a 'MAMA' performance. That was when we exchanged numbers and got friendly with each other. We're the same age. 1997 line," he said.
Host Jung Hyung Don joked, "So if Yugyeom picks you as a friend, you'll become popular. Who would you want to pick from GOT7?" Yugyeom then chose fellow member Youngjae as the icon of 2019."
Both South Koreans Jungkook and Yugyeom are currently not in their country but their fans are looking forward to their reunion.
?l 190521 JTBC Idol Room
GOT7 Yugyeom was asked how he got to be friends w/ #Jungkook to which he answered that he exchanged phone numbers w/ him after BTS & GOT7 had stage collab at MAMA 2015 and they went on to make 97 line assembly when they were 20. +pic.twitter.com/OAkQlSu7Df

— JungKook Words (@QuoteJungKook) May 21, 2019
Also Read: Video Of Jungkook Crying At BTS' Last U.S. Concert Will Leave You An Emotional Wreck