Video Of Jungkook Crying At BTS' Last U.S. Concert Will Leave You An Emotional Wreck
This video of Jungkook Crying at BTS' last US concert will make you cry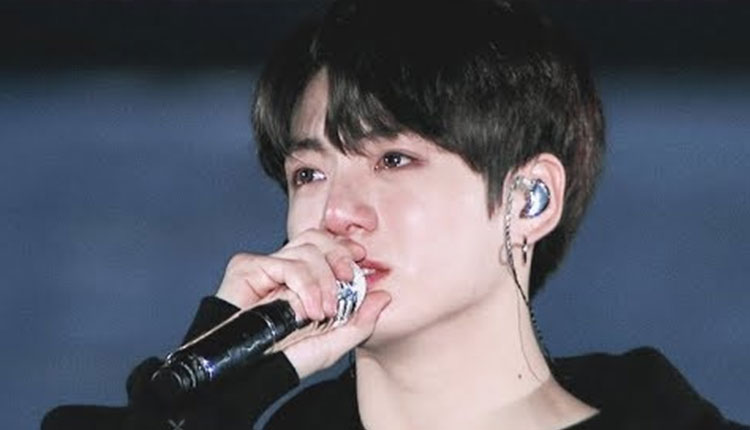 The Bangan Boys (BTS) has finally delivered their last performance on their record-setting Love Yourself: Speak Yourself tour and it was full of emotions. The seven members of South Korean Pop boys band BTS was on their first ever tour to the United States of America and they were managed to create a huge fans base in the US.
In three-hour long final US stop, BTS fans waved their Bangtan Bombs and watched RM, Suga, J-Hope, Jin, Jimin, V, and Jungkook making history. At the same concert, BTS member Jungkook was caught crying and the video of him performing in teary eyes will leave you emotional. CONFIRMED! Kim Yoo Jung To Feature In Upcoming Mystery Film 'The Eighth Night'
JUNGKOOK CRIED ? pic.twitter.com/O6RJAPH6b9

— casey misses bts so much ? (@yoongiszs) May 20, 2019
The Month May turned out to be the blockbuster for BTS as they have won two Billboard Music Awards, Topped Show Music Core, and Social Artist and one for Top Duo/Group. They also performed for the first time in Los Angeles and followed by a series of events in New Jersey, Chicago and LA over the period of the last 14-days. BTS's J-Hope Donates £65,000 To Provide Scholarships
Isn't it pretty impressive? The moment BTS fans witnessed Jungkook wiping his tears on the stage they could not control their emotions and took to Twitter and other social media platforms to let all know how South Korean pop boys band were feeling about the last show.
JUNGKOOK WAS CRYING 🙁 IM BREAKING pic.twitter.com/t3SfU9Emeo

— taekook (@kookvtwins) May 20, 2019
i can take all the pain in this world but jungkook crying is something that i cant definitely not take pic.twitter.com/LEEpLqQTv1

— . (@jeonlvr) May 20, 2019
JUNGKOOK IS CRYING NO OH MY GOD pic.twitter.com/E1FD1Snan1

— post metlife (@youngjaebub) May 20, 2019
There is no doubt, Jungkook performed from his hearts and soul. Following their performance, RM delivered the most inspirational speech at MetLife show about what it feels like for the group to be living out their dreams.
"Dear America," he said. "Thank you for embracing us. Thank you for loving us. Thank you for accepting us. These seven boys from Korea who are singers in Korean and who have even different looks, speak different languages. You guys truly teach us that music transcends the language," he said.
"This moment and you guys here did become our real dream. Really, the most important thing is this moment, breathing with you guys, singing with you guys, just finally enjoying the same thing, the positive. This moment will forever be my dream. Thank you so much." He added.