India and Russia to have a joint project for the first time in Afghanistan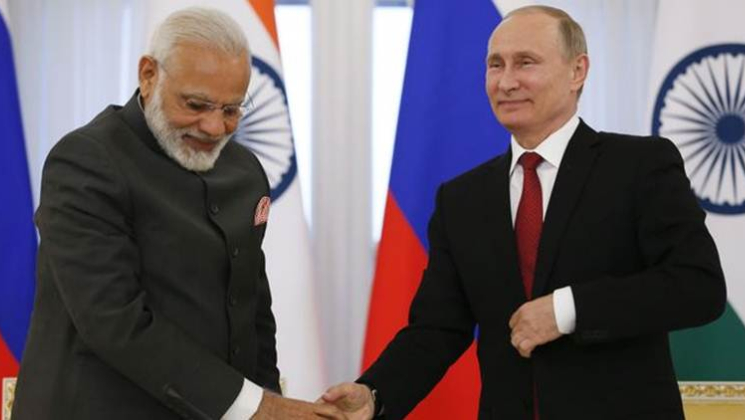 Indian Prime Minister Narendra Modi and Russian President Vladimir Putin had 6 hours of one on one conversation earlier this week in Sochi. They have decided to focus in Afghanistan.
This is going to be the first time that both the countries are going to take a project together, if possible in the development sector in Afghanistan. This is the same as when Indian PM Modi and the Chinese President Xi Jinping had a four hour one on one discussion and decided to take up a project together in Afghanistan.
If reports are to be believed, Modi proposed the idea for the joint project in Afghanistan, which Putin readily accepted. Reports also said that "Unlike in Wuhan, where Xi had proposed the Afghanistan project, here Modi took the initiative with Russia."
Another report also said that Modi is scheduled to travel to Russia for another annual Summit, which is different from the Informal Summit in Sochi. The two sides decided to discuss the issues related to defence, nuclear and trade areas during the annual summit in the latter half of this year.
Image Source – The Indian Express