Govind Pansare Case: Two more arrested, remanded to police custody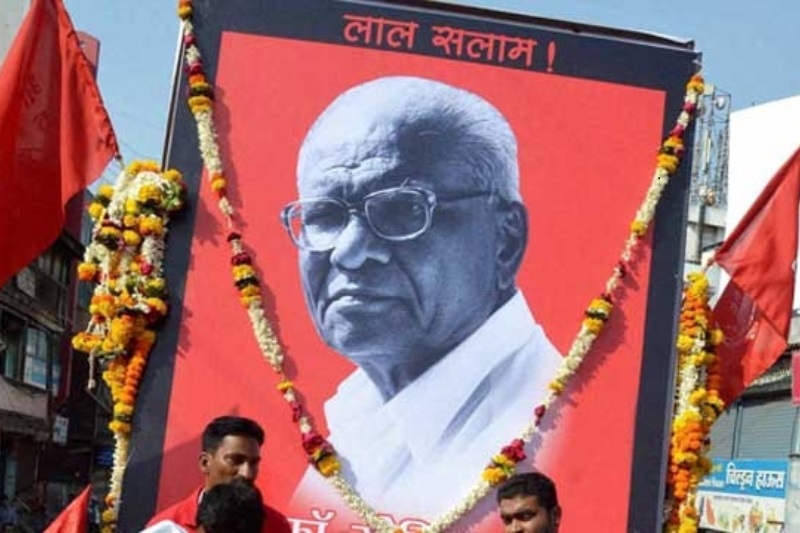 Two more persons were arrested in connection with the murder of rationalist and writer Govind Pansare by the Special Investigation Team (SIT) on Saturday.
It is to be noted that one of the arrested person Vasudev Suryavanshi (29) had also been arrested in Nalasopara explosives seizure case this year. Another one, Bharat Kurne (37) was earlier arrested by the Karnataka Police in connection with the murder of Gauri Lankesh.
Both the accused men were produced before a court in Kolhapur, Maharashtra which remanded them to police custody for a week.
The prosecution told the court that Suryavanshi had arranged the two-wheeler used by the assailants who shot Pansare, while Kurne handed over a used weapon to them.
Notably, the investigation team had earlier arrested Sameer Gaikwad, Virendra Tawde and Amol Kale in the Pansare murder case.
The CBI had recently told a Pune court that the murders of Dabholkar, Pansare, MM Kalburgi and Lankesh were interconnected.
It is to be noted that anti-superstition activist Dabholkar was murdered in Pune in August 2013, Pansare, a rationalist and leader of the Communist Party of India (CPI), was killed in Kolhapur in western Maharashtra in February 2015.
Kannada scholar and writer MM Kalburgi was killed in Dharwad in August 2015, while Lankesh was killed in Bengaluru in September 2017.
Also read: Govind Pansare Case: SIT official assaulted, threatened to face worse torture accused held in Narendra Dabholkar case