Mexico: US embassy bombed ahead of US Vice President Mike Pence and Ivanka Trump's visit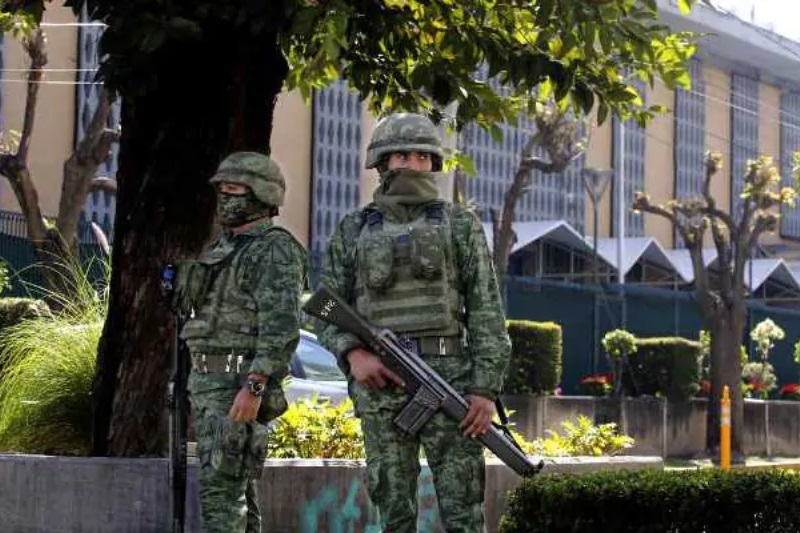 The US embassy at Mexico's second city Guadalajara has been attacked with explosives, hours before the visit of US Vice president and first daughter Ivanka Trump.
According to Mexican authorities said that the attack took place on Friday night and a wall of the building has been damaged. So far, there has been no injuries reported by the officials. The federal authorities informed that they will investigate the matter and will give out information on the development in due time, tweeted the prosecutor's office for the western state of Jalisco.
Apparently, the bombings occurred just a few hours before Vice President Pence and Trump's advisor and daughter Ivanka were scheduled to land in Mexico City on Saturday morning to lead the high level US delegation which was supposed to attend the induction of freshly elected Mexican President Andres Manuel Lopez Obrador.
Notably, the investigating officials said that a person hurled the explosive device at the consulate building and fled the scene. It was a massive blast and left a 16-inch hole in the wall. As per reports in International media, the blast is rumoured to be purported by a dominant drug trafficking organisation of Mexico Jalisco New Generation Cartel had earlier issued threats of a probable attack at the embassy. The cartel is considered as one of the most notorious and deadly drug peddling cartels in the city has always been on the US' hitlist for anti-drug operations.
Also read: Amit Shah's Sabarimala team to visit Kerala as state announces 'million women wall'