Gowher Rizvi: Bangladesh will take back illegal immigrants but only after India prove their nationality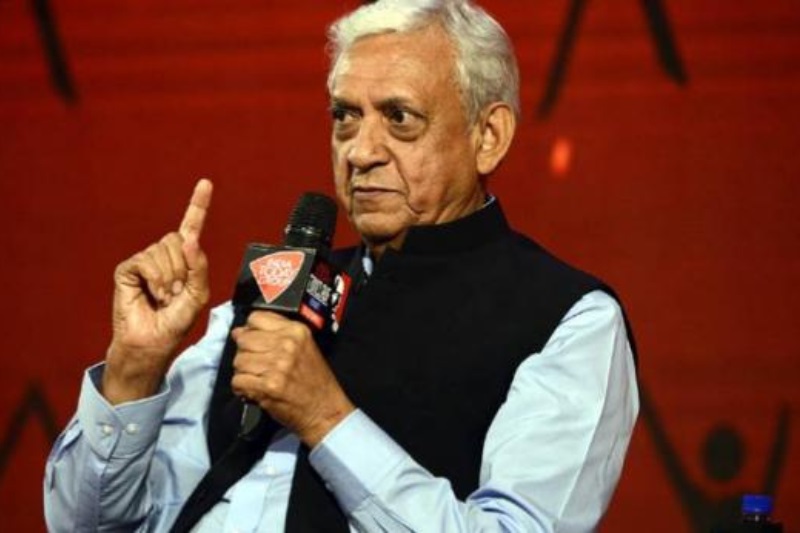 Bangladesh will take back all of its national citizens living illegally in India, but only after India proves that the illegal immigrants are Bangladeshi nationals, said Gowher Rizvi, advisor to Bangladesh Prime Minister Sheikh Hasina, on Friday.
Speaking at the India Today Conclave at Kolkata, Rizvi also added that Bangladesh is not affected by the Rohingya immigrants issue in India. "Even the media has not taken it up prominently," he said.
Rizvi also added that in his 10 years as an advisor to the PM, never has India approached Bangladesh to discuss the issue related to the entry of illegal immigrants.
"The process of identifying illegal immigrants has just started. It is a long step process and there may come a time in the distant future when the two countries will talk about it. We are mature countries and have friendly relations, we will work it out when the time comes," he said, quotes a report in India Today.
Also Read: Supreme Court refuses to interfere to deport seven Rohingya to Myanmar
Despite the refusal to shelter them by the other countries, Bangladesh has taken in the Rohingya Refugees, said Rizvi. He also mentioned that Bangladesh has given shelter to more than 1 million Rohingya refugees. He, however, refused to agree that the refugees ousted from Myanmar are part of the illegal migrants.
Rohingya refugees are those people who are persecuted and expelled from Myanmar due to ethnic cleansing. "This is deplorable. What Myanmar is doing to the Rohingya is genocide," said the historian.
"Bangladesh is providing all possible aid but has also documented every Rohingya who has taken refuge in the country. When the situation improves in Myanmar and it is time for their deportation, Myanmar will have to honour this."
Rizvi asserted that sheltering these hapless people is not Bangladesh's responsibility alone, . The way they are chased out of Myanmar, it has become a global problem and hence all the countries must contribute. He asked for a worldwide response from the UN and other international institutions to pressurise Myanmar into stopping the genocide and arranging for the safe return of those displaced.
"We will not push them [Rohingya] back to Myanmar. They will return voluntarily when conditions are conducive in Myanmar," he said.
Image Source: Aaj Tak