Grand Alliance: BSP-SP could see eye to eye for 2019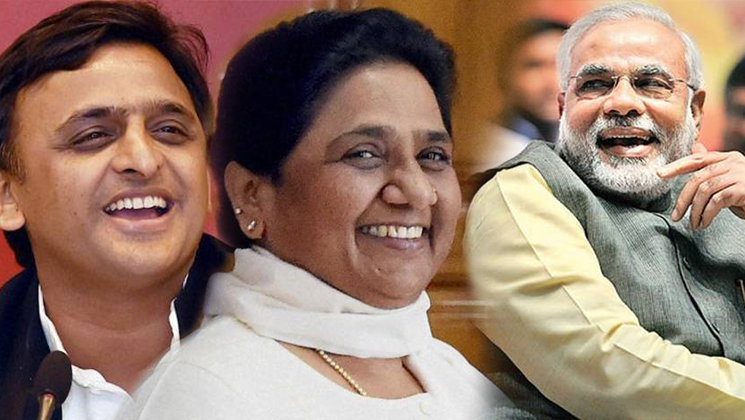 'Mahagatbandhan' which means Grand Alliance will be the game changing strategy in the upcoming elections 2019. By this time it is clear that there will no pan-India coming together of all non-BJP parties. The over state as a political entity is that in each state, the strongest force irrespective of it be a Trinamool Congress in West Bengal or the Congress in Rajasthan, going to be the prominent competitor to the BJP. This depends on the outcome in each state which can be predicted as coming together of all the parties at the national level when elections are done.
The most important truth of uttar Pradesh is that the state is purely influenced with two prominent political parties that is BSP and SP. Now the crucial move, expected is an alliance which is taking shape as the primary challenger to the BJP. Many of them wants these political parties to come together after decades of resentment.
But, there is a sudden powerful and unreflective urge for political survival that has brought together Akhilesh Yadav and Mayawati.
The very first action took place in Gorakhpur and Phulpur, by-elections in which the BSP supported SP candidates. In the Kairana bypoll it was taken over head in which both, either directly or indirectly, extended support to the Rashtriya Lok Dal (RLD) candidate.
Well now it has gone till root in which both, either directly or indirectly, extended support to the Rashtriya Lok Dal (RLD) candidate. And both the parties have a protocol they will not poach leaders and workers from each other's party.
On the contrary, the alliance seems quite distant the possibility of Akhilesh-Mayawati combination against BJP which has expanded its base among non-Yadav OBCs and non-Jatav Dalits. As compared to the SP and the BSP, the BJP efforts at social arrangements with skillful organisational structure is combination of practical activities than "irrational exuberance" from Kalyan Singh period.
To remain in power Mayawati will never let go her dominance in the hands of Akhilesh. Thus it appears quite difficult to form a coalition of social groups with common goals.
Also read: Karnataka Cabinet expansion today with members of Congress, Janata Dal and lone BSP member