Grand Alliance: Shibu Soren gives mixed signals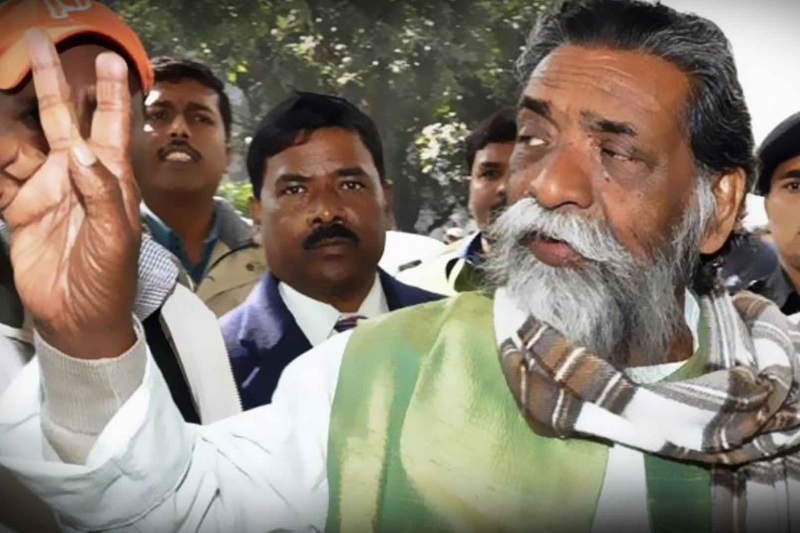 While Congress is trying hard to unite all BJP-opposed political parties ahead of state assembly elections and Lok Sabha polls, the Jharkhand Mukti Morcha (JMM) sends out mixed signals regarding a 'grand alliance'.
Notably, JMM chief Shibu Soren on Friday told his supporters that the party would contest elections alone and did not need allies. Addressing party workers at Jhilua village in Jamtara district, Soren said they should not worry about an alliance and the party would contest elections on its own.
On the other hand, JMM leaders downplayed the statement, saying it was an attempt to galvanise party workers. They added that meetings on seat-sharing would soon be held with top Congress leaders.
JMM general secretary Supriyo Bhattacharya said, "Soren was in his parliamentary area of Dumka. Some things are said to galvanise party workers." He further said, "Seat-sharing and other issues are being handled by acting chief Hemant Soren. Of course, Shibu Soren is our tallest leader. There is no confusion that a grand alliance will take shape."
Meanwhile, a state Congress spokesperson Rajesh Thakur said, "Preliminary talks have been held with JMM. We are confident a grand alliance will emerge." "We had given Soren a clear-cut leadership role for the Assembly polls and were expecting him to allow Congress to take lead in Lok Sabha polls. However, a month ago, when he was asked whether he accepted Congress chief Rahul Gandhi as leader of the coalition, he said it would be decided after the polls. Naturally, we said that the leader in the Assembly polls will also be decided after the polls," he added.
However, BJP said, "The statement shows how wary Soren is of Congress due to its history of ditching JMM at crucial times."