Sabarimala row: Amit Shah slams Pinarayi Vijayan; says BJP, RSS workers targeted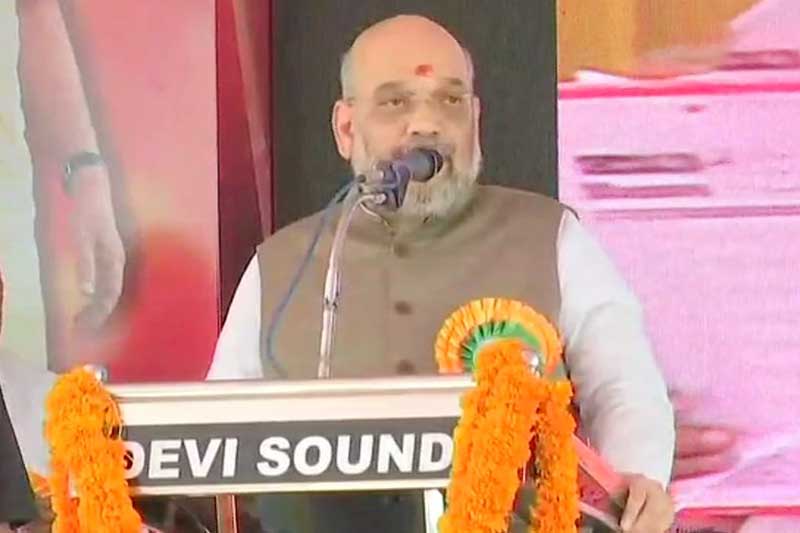 Bharatiya Janata Party president Amit Shah on Saturday alleged the Kerala's Left Democratic Front government, led by Chief Minister Pinarayi Vijayan, is misusing the Sabarimala temple row to specifically target BJP and RSS workers in the state.
Addressing a gathering in Kannur in Kerala on the occasion of inaugurating a party office in the city, Shah was of the opinion that over 2,825 party workers are being targeted in a crackdown on protesters who prevented women from entering the Sabarimala temple.
He said, "Today in Kerala a struggle is going on between religious beliefs and state government's cruelty. The Left government in Kerala has misused the Sabarimala issue. They have used it to arrest workers and supporters of the BJP and other political parties. They have jailed thousands of party workers."
He also warned Kerala CM not to oppress devotees in the name of implementing the Supreme Court judgment and alleged that this crackdown is a communist plot against the BJP workers.
Supporting the workers who were arrested, he said, "We want to assure the people of Kerala that the BJP will stand like a mountain in support of your sentiment. We will always be there for the people of Kerala and the devotees of Lord Ayyappa", adding,"The deity at Sabarimala is a Brahmachari (celibate) and therefore women of a certain age aren't allowed. There are many temples in India which are exclusively for women and men aren't allowed. No man tries to enter."
It is to be known that atleast 12 women in the 'barred' age group (10-50) tried to trek Sabarimala temple, but could enter due to protests. Altogether, 495 cases have been registered against the protesters.
ALSO READ: Sabarimala row: 1,400 arrested for unleashing violence