Griezmann earns respect with special gesture against Uruguay; Suarez hits back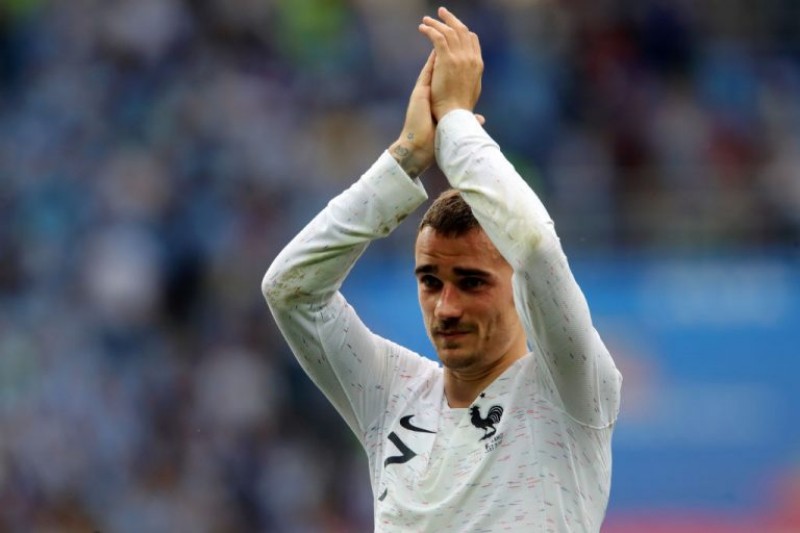 Antoine Griezmann revealed that he did not celebrate his goal against Uruguay in the World Cup quarter-final out of his "respect" and love for the South American nation.
France progressed into the semi-final beating Uruguay 2-0, with Griezmann assisting the first goal and scoring the second.
He was lucky to score after attempting a timid shot that was helped in its way into the net, when Uruguay's goalkeeper Fernando Muslera failed to judge the elevation.
Griezmann stood still as the other French players rushed to him. While it was perceived that he did not celebrate because of the nature of the goal, the Atletico Madrid striker later clarified that it was tinfluences on his career that made him act in a muted manner
"I didn't celebrate that goal because when I started as a professional footballer I was supported by a Uruguayan, who showed me the good and the bad of football," he said.
"Out of respect, I thought it was not appropriate to celebrate that goal."
While not celebrating a goal against a particular team is a prolonged practise in club football, Griezmann may have become the first player to do it on an international level – at the World Cup.
Luis Suarez rejects Griezmann's respect
Griezmann may have won the hearts of many people for not celebrating his match-winning goal against Uruguay.
However he has failed to convince Luis Suarez, who rejected the 27-year-old's gesture as hollow, given Griezmann's role in ending Uruguay's hopes at the World Cup
"Antoine, no matter how much he says that he's half-Uruguayan is French and does not know what the Uruguayan feeling is," said the Barcelona striker ahead of the match.
"He is not Uruguayan, he's a French and he scored a goal."
"He doesn't know what we have to do to succeed in football. He will have his customs and Uruguayan way of speaking, but we feel differently."