Guddan Tumse Na Ho Payega Dec 30, 2019 written update: Antara kills Alisha?
In Guddan Tumse Na Ho Payega upcoming episode Antara stabs Alisha furiously with an injection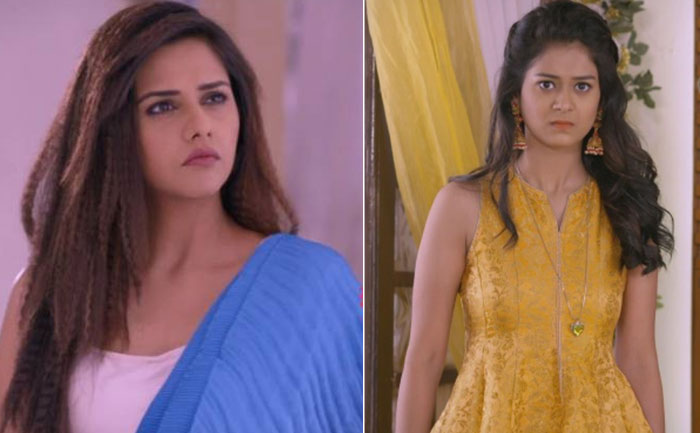 In Guddan Tumse Na Ho Payega Dec 28, 2019 written update: Alisha pleads Guddan to let Antara stay with them. However, Guddan agrees and also asks Antara to stay with them for only two days so that she can spend some time with Alisha.
Startled, Antara reveals the fact to Alisha that she has not given birth to Alisha and that she is also not her real mother. The revelation shocks Alisha to the core. It is then that Antara tortures Alisha and requests her to make arrangement of her stay in the Jindal house forever at any cost.
Talking about Guddan Tumse Na Ho Payega Dec 30, 2019 upcoming episode, Alisha becomes furious and then decides to reveal Antara's real face to Guddan once and for all. However, before Alisha can do something or react to the situation, Antara gives her an injection which further makes Antara feel dizzy as a consequence.
Moreover, it is shown that everyone gathers around Alisha to see her fainting there. Furthermore, Guddan and Akshat are shattered to witness that Alisha is dead. Will it be Antara's plan now? Stay hooked to The Live Mirror to find out what happens next.
Also Read: Guddan Tumse Na Ho Payega Dec 28, 2019 Written Update: Antara Reveals She Is Not Alisha's Mother