Guddan Tumse Na Ho Payega Dec 31, 2019 written update: Guddan learns that Antara killed Alisha
In Guddan Tumse Na Ho Payega upcoming episode Guddan consoles Antara after Alisha's death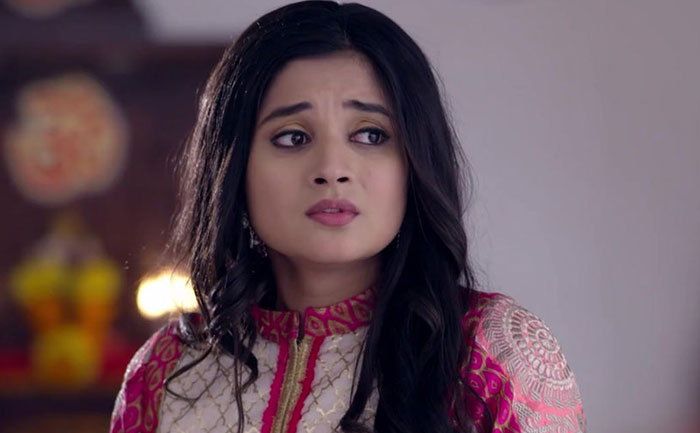 In Guddan Tumse Na Ho Payega Dec 30, 2019 written update: Antara is the one who makes breakfast for everyone but then no one except Alisha wants to eat with her. However, Guddan notices this and convinces all of them to taste the food only to make Alisha happy.
Moreover, Alisha talks about leaving the house with Antara after she is done with her two days stay as a guest. It is because Alisha wants to take Antara away from Akshat as well as Guddan. However, they both insist on keeping Alisha at home.
Meanwhile, Guddan promises that she will make Alisha's life happier even after her real mother Antara leaves. Following which, Alisha goes to Antara and argues with her to stop cheating the good people like Guddan and Akshat. It is then that she makes a decision to tell Akshat and Guddan about the entire truth.
In the meantime, Antara stabs Alisha with an injection before she is about to leave. Alisha, however, stumbles her way downstairs and dies before she can tell Guddan about the reality of Antara.
Talking about Guddan Tumse Na Ho Payega Dec 31, 2019 upcoming episode, Antara is sitting near the poolside mourning her daughter's death. But Guddan consoles her saying that she is aware how hard it must be to lose a daughter. Antara in reply says that Alisha was her real daughter so she is more badly hurt by all of it that occurred.
Guddan asks Antara why she killed Alisha? Antara laughs wickedly and tells Guddan that she has killed Alisha and now she will do anything to ruin Akshat and Guddan's life too. Will Guddan be able to punish Antara for killing Alisha? Stay hooked to The Live Mirror to find out what happens next.
Also Read: Guddan Tumse Na Ho Payega Dec 30, 2019 written update: Antara kills Alisha?