Guddan Tumse Na Ho Payega Jan 20, 2020 written update: Antara reveals Guddan is in Mandap
In Guddan Tumse Na Ho Payega upcoming episode Antara frees herself and runs towards the mandap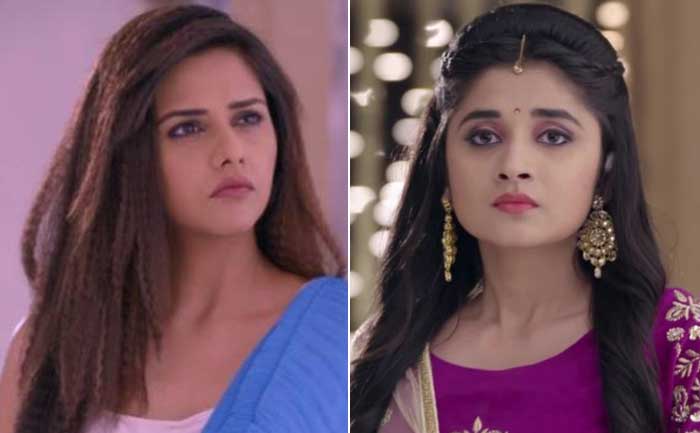 In Guddan Tumse Na Ho Payega Jan 17, 2020 written update: Akshat promises to marry Antara right before the muharat is over. In the meantime, Durga is driving to the Jindal Bhavan with the real CCTV footage from the hospital but unfortunately her car breaks down.
It is then that she requests another car for a lift. However, when she gets in she is shocked to see Parv and Saraswati in the car. Also, Revathi and Lakshmi show up right in time to rescue Durga from Parv and Saraswati.
Moreover, Daadi pretends to faint and Akshat right then takes her to another room. Furthermore, he asks Antara to take care of the daadi right until he calls the doctor. Guudan at that time sneaks in and sprays chloroform on her face. Following that, Guddan takes Antara's place as a bride. Daadi tells Akshat she is doing better and tells him to continue the wedding.
Talking about Guddan Tumse Na Ho Payega, Jan 20, 2020 upcoming episode, Antara becomes conscious and goes back to the mandap. Akshat is later shocked to see Antara stop the wedding. In addition to this, Guddan lifts the veil up and reveals her identity.
Antara then asks Akshat if he will continue the wedding with Guddan. Durga right at that time walks in with Revathi and Lakshmi and reveals she has evidence against Antara. What will happen now? Stay hooked to The Live Mirror to find out.
Also Read: Guddan Tumse Na Ho Payega written update of full episode: Dadi helps Guddan to replace Antara for the wedding