Gujarat: 23 lions dead in Gir Sanctuary in a month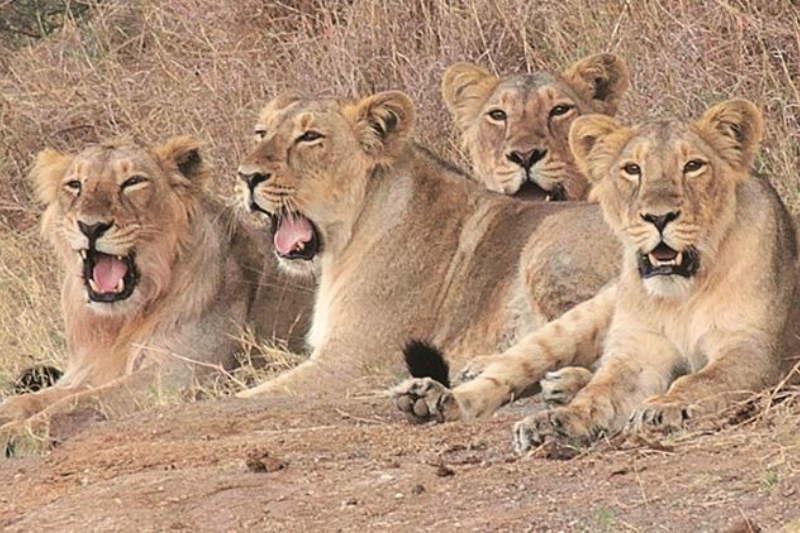 Two more lions shifted to a rescue centre died on Tuesday taking death toll of lions to 23. Earlier 21, lions were declared dead due to infighting and infections in Gujarat's Gir Wildlife Sanctuary and National Park.
The death toll of lions has reached 23, in last 28 days. According to the report, four of the 23 dead lions were found to have a virus infection, while another six dead lions were infected with a Protozoa class organism carried by tricks.
"Two lions, rescued earlier, died this (Tuesday) morning due to infection," Additional Chief Secretary of the Forest Department Rajiv Kumar Gupta quoted by PTI as saying.
Eleven lions had died in the forest due to reasons such as territorial fighting and infections between September 12 and 19, while 10 more lions added to the list between September 20 and 30 after they were shifted to a rescue centre.
Notably, sixty-four teams were formed last week to monitor and shift lions to rescue centres. A central government team of wildlife experts too had visited Gir to find out the reasons for the sudden death of lions.
Almost 100 lions die annually in India, more death takes place during the monsoon season. On an average, around 31 to 32 lions in Gir die during the three months of monsoon every year, the Forest Department said.
Gir Wildlife Sanctuary is a home to 523 lions, including 109 male, 201 female, 73 sub-adults and 140 cubs, according to data available from 2015.
Relentless development near Gir – roads through the forest in the 1,400-square kilometre — wildlife sanctuary, expanding villages and illegal mining — is also forcing animal-human proximity.
Also read: Gujarat: 21 Lion died in 18 days at Gir Wildlife sanctuary, officials admit viral infection