Antonio Guterres urges India to support Bangladesh on Rohingya crisis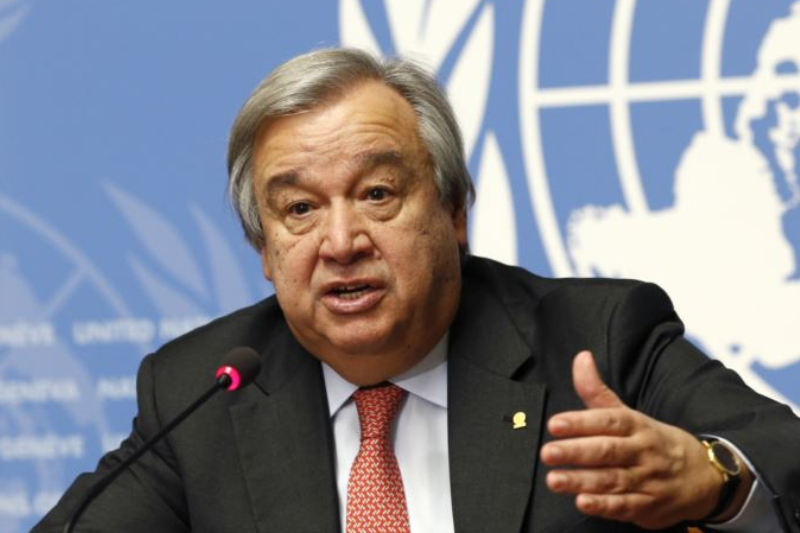 India must support Bangladesh in dealing with the Rohingya crisis and put pressure on Myanmar for their return. This was said by United Nations Secretary General Antonio Guterres on Tuesday, who is on his first official visit to India.
While interacting with media, students, officials from the United Nations and the NITI Aayog in the town hall event, Guterres said, "What can India do now? First, support Bangladesh with the huge humanitarian problem it faces now. Second, India must put pressure on Myanmar, not just in reconstruction of Rohingya villages, but in creating the environment for these people to go back."
While making a strong pitch for India to play a bigger role in supporting Bangladesh in dealing with the Rohingya crisis, Guterres said that the violence they faced from Myanmar security forces was "unacceptable". He, on the occasion, described India as a "fundamental pillar of multilateralism".
Guterres also spoke of India's role in leading a new "multilateral architecture" for the world, and its work in countering terrorism. However, he said the world was "still far" from taking up India's appeal for a permanent seat. The UN Secretary-General further praised India's diversity, and called for its "inter-religious harmony" to be "preserved and cherished".
Notably, the UN Secretary-General Antonio Guterres accompanied by a 6 member delegation are on a visit to India from October 1-4 at the invitation of External Affairs Minister. He participated in the Mahatma Gandhi International Sanitation Convention held at Rashtrapati Bhawan Cultural Centre, New Delhi on October 2.
Also Read: Kashmiri separatists invites UN general Antonio Guterres to visit Kashmir