Gujarat Chief Minister Vijay Rupani Resigns A Year Before State Polls
Gujarat CM Vijay Rupani resigns, says 'in accordance to BJP's principle'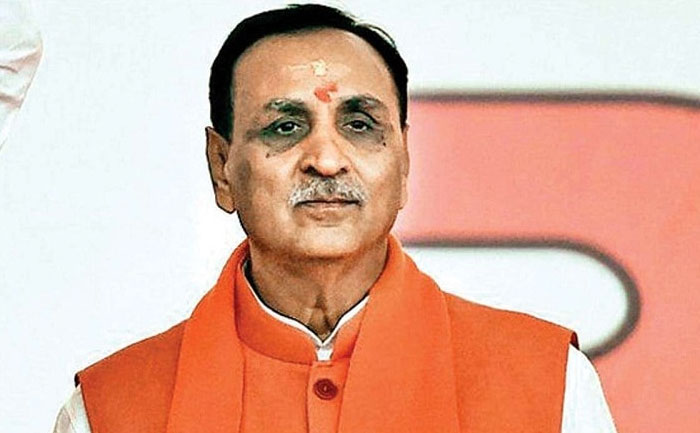 Gujarat chief minister Vijay Rupani has resigned on Saturday. The resignation was put forward by Rupani a year before the State polls. Gujarat goes to assembly polls in December 2022. Vijay submitted his resignation letter to Gujarat Governor Acharya Devvrat on Saturday. Mr Rupani's resignation was followed by that of his cabinet.
Vijay Rupani was sworn in as Gujarat Chief Minister in December 2017. He was appointed in front of Prime Minister Narendra Modi, Home Minister Amit Shah and over a dozen other BJP chief ministers.
After submitting his resignation, Rupani told reporters that he is thankful to the BJP for giving him an opportunity of serving the people in Gujarat. But he did not reveal the reason for his resignation. The ruling party,
Vijay Rupani said that he would continue to work as a BJP worker with full responsibility and new energy under the leadership of the prime minister and under the guidance of (BJP) national president.
Bharatiya Janata Party (BJP), have not announced the name of the new chief minister as yet. But apparently, the names of Union Health Minister Mansukh Mandaviya, Gujarat Deputy Chief Minister Nitin Patel, Gujarat BJP president CR Patil and state vice president Gordhan Zadafia are being considered by the BJP to succeed Vijay Rupani as the chief minister of Gujarat.
Rupani is the third BJP CM to step down in recent weeks. Earlier Karnataka's BS Yediyurappa and Uttarakhands Tirath Singh Rawat had stepped down from their posts.
Also Read: Former Gujarat CM Keshubhai Patel passes away at 92