Hafiz Saeed the 26/11 mastermind arrested from Lahore
Mumbai terror attack mastermind and Jamat ud Dawa (JuD) chief Hafiz Saeed has been arrested from Lahore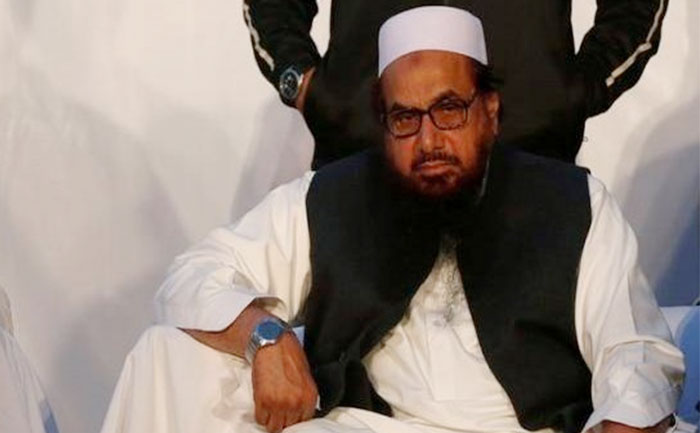 The Mumbai Terror attack of 26/11 mastermind and head of Jamat ud Dawa (JuD) Hafiz Saeed has been arrested in Pakistan. The Counter-Terrorism Department of Punjab Police (Pakistan's) arrested Hafiz Saeed from Lahore when he was on his way to Gujranwala. He has been sent to judicial custody. The arrest comes a day after Pakistan opened its airspace and ahead of a meeting between US President Donald Trump and Pakistan Prime Minister Imran Khan on July 22.
The news agency ANI reported quoting Pakistan media.
Jamatud Dawa's Hafiz Saeed arrested and sent to judicial custody: Pakistan media (file pic) pic.twitter.com/1Txu9BlvoK

— ANI (@ANI) July 17, 2019
The Pakistan government has been under pressure from the Financial Action Task Force to take an action against the terror outfits operating out of the country. The FATF had last year placed Pakistan on its grey list of countries with inadequate controls over money laundering and terrorism financing. The FATF has said Pakistan could end up on the black list when it reviews progress in a meeting later this year.
Saeed is designated a global terrorist by UN and US. The US has offered $ 10 million reward for evidence leading to his conviction. Hafiz Saeed was earlier booked along with 12 accomplices for terror funding. He is facing 23 terror-related cases in Pakistan. But was granted bail as Pakistan government said they did not produce concrete evidence before the court.
It said that funds collected by Hafiz Saeed and his accomplices through trusts were used to finance the Lashkar-e-Taiba, which carried out terror strikes including 2008 Mumbai attack in India. More than 165 people had died in Mumbai terror attacks when 10 Pakistani gunmen opened fire at multiple locations in the city.
Also Read: 26/11 Mastermind Hafiz Saeed And Accomplices Booked For Terror Funding