26/11 Mastermind Hafiz Saeed And Accomplices Booked For Terror Funding
Pakistan Authority finally took a step and booked Hafiz Saeed for terror financing.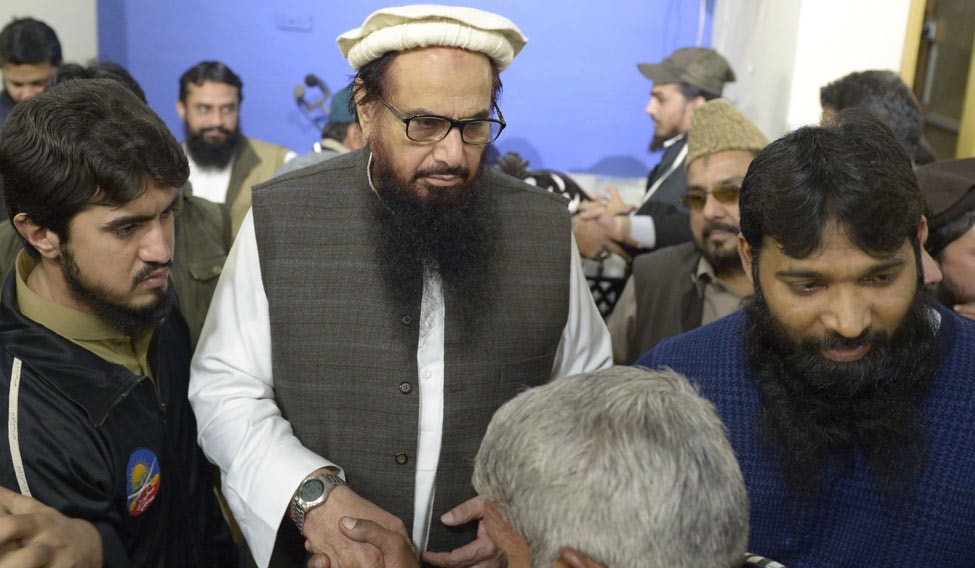 Pakistani authorities on Wednesday charged 26/11 Mumbai attack mastermind Hafiz Saeed and his 12 accomplices for terror funding in 23 cases. Notably, Pakistan had been under tremendous International pressure to act against these militant groups.
Pakistan's Counter Terrorism Department (CTD) told the Pakistani media that Jamaat-ud-Dawa (JuD) chief and his accomplices used five trusts to 'raise funds for terrorism financing in the name of charitable organizations and Non Governmental Organizations'.
The charges have been registered under the Anti-Terrorism Act (ATA). The charity organisations listed in the cases are:
1. Dawat Irshad Trust
2. Moaz Bin Jabal Trust
3. Al-Anfaal Trust
4. Al-Madina Foundation Trust
5. Al-Hamd Trust
The organisations have been operating in major cities including Lahore, Gujranwala and Multan.
Hafiz Muhammad Saeed, his brother-in-law Abdul Rehman Makki, MaliK Zafar Iqbal, Ameer Hamza, Muhammad Yahya Aziz, Muhammad Naeem Sheikh, Mohsin Bilal, Abdul Raqeeb, Ahmad Daud, Muhammad Ayub, Abdullah Ubaid, Muhammad Ali, and Abdul Ghaffar have all been booked for the case.
The counter-terrorism department of Pakistan said that the action was in accordance with U.N. sanctions against the individuals and entities.
This action was taken after pressure from the Financial Action Task Force (FATF), which last year placed Pakistan on its "grey list" of countries with inadequate controls over money laundering and terrorism financing. And they warned the country that if immediate action is not taken, giving a deadline till September then Pakistan will be 'blacklisted'.
JUD Chief Hafiz Saeed is incriminated of masterminding the 26th November 2008 Mumbai terror attacks with a 10 million dollar bounty on his head, sanctioned by the United States.
Also Read:  Amit Shah Pilots A Bill In Lok Sabha, Says BJP Will Not Tolerate Terrorism