Haiti Earthquake: Death Count Rises To 1,941, Injured At 6000
Haiti Earthquake Death Count Rises To 1,941, Tropical Storm Grace hampers rescue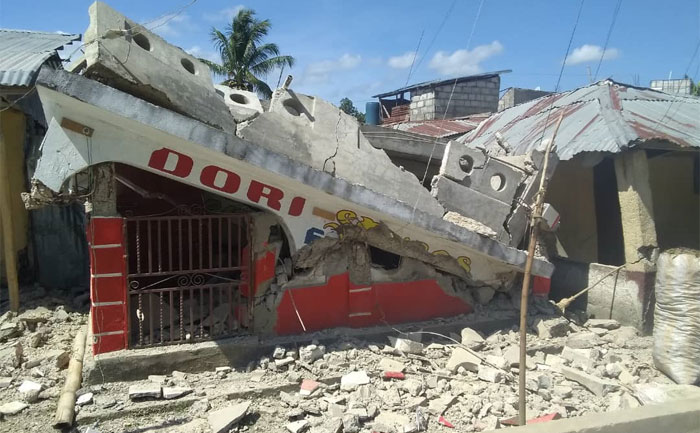 A devastating earthquake of 7.2 Richter scale struck Haiti on Saturday. The quake was centered about 125 kilometres (80 miles) west of the capital of Port-au-Prince. It left behind mass destruction and fatalities. Tens of thousands of people were left homeless by the quake. More than 1,941 were killed in the deadly earthquake that also left 6000 injured and more than a thousand missing.
The government has declared a month-long state of emergency in the four provinces affected by the quake.
Rescue work following the deadly earthquake has been hampered by heavy rains brought by Tropical Storm Grace. Rescue workers dug through rubble in an attempt to find survivors before the heavy rains turned thw earth into cloying mud. Injured earthquake victims continued to stream into Les Cayes' general hospital. They waited to be treated on stair steps, in corridors and the hospital's open veranda.
Haiti was already struggling with the coronavirus pandemic, gang violence and poverty. Also political uncertainty following the assassination of President Jovenel Moïse. The earthquake and the storm have made life difficult for the people.
Latin American countries such as Venezuela, Chile, Mexico, Panama, Colombia and the neighbouring Dominican Republic sent food, medicine and supplies. The United States also dispatched supplies and search and rescue teams. The United Nations said it had allocated $8 million in emergency funds to provide relief for affected people.
Also Read: Haiti Earthquake: 304 killed, 1000 Injured In Wake Of 7.2 Magnitude Earthquake