Hamid Ansari released from Pakistan jail, meets family at Wagah border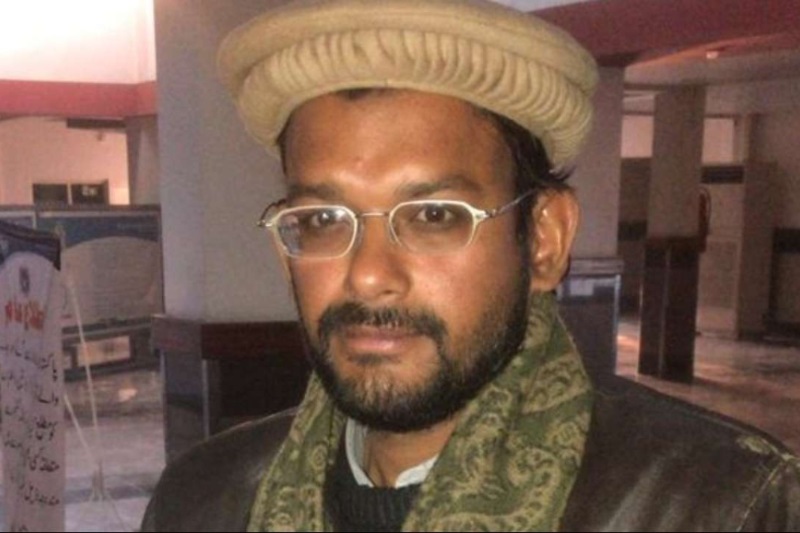 Six years ago, Hamid Ansari, the Indian national who was detained in Pakistan, has finally reached India today by crossing the Attari-Wagah border.
Reported, Ansari had crossed over to the Indian side, as his family waited at the border to receive him. Hamid was lodged in a Pakistani jail and was released on Tuesday.
#WATCH: Indian national Hamid Ansari crosses the Attari-Wagah border to reach India. He was lodged in a jail in Pakistan and was released today. pic.twitter.com/FYJAlAZGac

— ANI (@ANI) December 18, 2018
33-year-old Hamid Ansari is a Mumbai resident and was detained by Pakistani intelligence agencies in the year 2012 for entering the country illegally to meet a girl whom he had befriended online. Reportedly, He had entered the country from Afghanistan with a fake Pakistani identity card and was sentenced to three years imprisonment by a military court in 2015.
After he was being sentenced by the military court, Ansari was lodged in the Peshawar Central jail on December 15, 2015. Although his term had ended on December 15, 2018, he was not able to leave for India as his legal documents were not ready.
Indian national Hamid Nehal Ansari, who was arrested 8 years back after he came to Pakistan to meet a woman he had befriended through social media, has returned to India after completing his three-year prison sentence in Pakistan jail.

Read @ANI story | https://t.co/5hI8uuCtz7 pic.twitter.com/3MbLNm8Ifz

— ANI Digital (@ani_digital) December 18, 2018
Subsequently, the Indian national was released from Mardan jail on Tuesday and was shifted to Islamabad for his onward journey to India, state-run Radio Pakistan reported.
According to reports, in reply to a habeas corpus petition filed by his mother after he went missing, the high court was informed that he was in custody of the Pakistan Army and was being tried by a military court. Hamis was a software engineer by profession.
Pakistan had earlier claimed that Ansari was an 'Indian spy who had illegally entered Pakistan and was involved in anti-state crimes and forging documents'.
A two-judge bench of the Peshawar High Court, comprising Justice Roohul Amin and Justice Qalandar Ali Khan, on Thursday heard an appeal filed by Ansari through his lawyer Qazi Muhammad Anwar.
Also read: CBI vs CBI: Delhi court grants bail to alleged middleman in Rakesh Asthana bribery case