Not Dalit, Hindu or Jain, this BJP leader claims Lord Hanuman was Muslim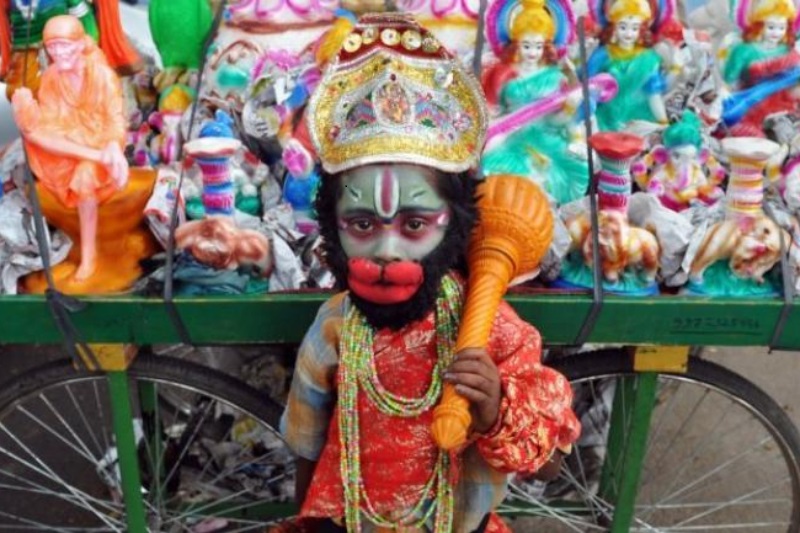 After Uttar Pradesh Chief Minister Yogi Adityanath claim that Hanuman was Dalit, now another Bharatiya Janata Party (BJP) leader said that Lord Hanuman was Muslim.
The BJP leader Bukkal Nawab believes that Lord Hanuman was a Muslim as all the Muslim names are derived from his name such as Rehman, Ramzam, Farman, Zeeshan, Qurbaan.
It is to be noted that this is the third religious identity is given to Hanuman.
#WATCH: BJP MLC Bukkal Nawab says "Hamara man'na hai Hanuman ji Muslaman theyy, isliye Musalmanon ke andar jo naam rakha jata hai Rehman, Ramzan, Farman, Zishan, Qurban jitne bhi naam rakhe jaate hain wo karib karib unhi par rakhe jaate hain." pic.twitter.com/1CoBIl4fPv

— ANI (@ANI) December 20, 2018
While campaigning for Rajasthan Assembly elections, Yogi Adityanath had said, "Hanuman was a forest dweller, deprived and a Dalit. Bajrang Bali worked to connect all Indian communities together, from north to south and east to west."
Rajasthan Sarv Brahmin Mahasabha president Suresh Mishra then sent a notice to Adityanath, accusing him of dragging Lord Hanuman's caste for political gain for the BJP in the then poll-bound state.
BJP MP Savitribai Phule on December 4 claimed that Lord Hanuman was a slave to manuvadi and took a step ahead of Adityanath and referred to him as a tribal.
Following these claims, a Jain priest belonging to Bhopal, Madhya Pradesh, claimed Lord Hanuman was a Jain.
Aacharya Nirbhay Sagar Maharaj, who heads a Jain temple in Samasgad, nearly 25 km from Bhopal, said according to Jain scriptures, Lord Hanuman was a Jain. He was part of the 169 great persons identified in Jainism.
Also read: Lord Hanuman was a Tribal not Dalit, says Nand Kumar Sai