Lord Hanuman was a Tribal not Dalit, says Nand Kumar Sai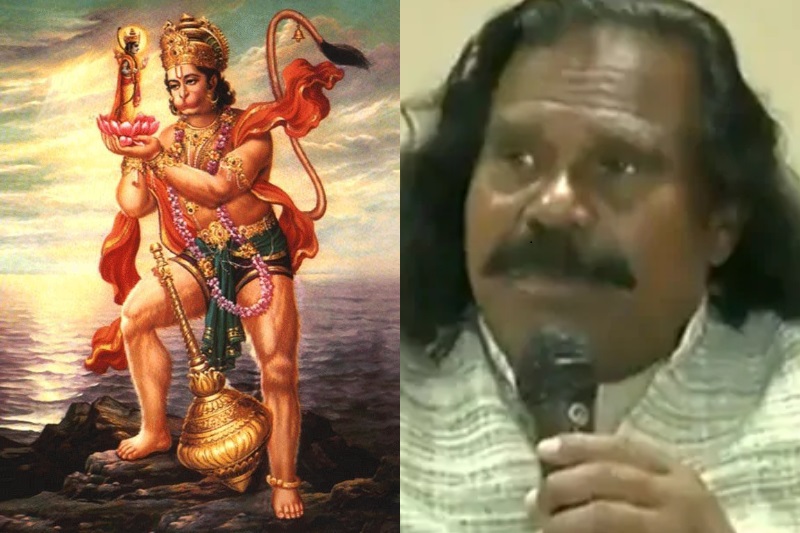 After Yogi Adityanath's comment calling Lord Hanuman, a Dalit during the electoral campaign for Rajasthan Assembly elections, the Chairman of the National Commission for Scheduled Tribes, Nand Kumar Sai claimed that Hanuman belonged to the Tribal community.
Elaborating his claim, Kumar Sai said that Hanuman was not a Dalit, he was a Tribal as lived in exile with Lord Ram. He lived with the Tribal community and they were his close aides.
During an event in Uttar Pradesh Sai quoted by news agency PTI as saying, "People think there were monkeys, bears, and vultures in the army of Lord Rama. In Kurukh language spoken by people belonging to the Oraon tribe, 'tigga' (a gotra) means 'vanar' (monkey). In the Kanwar tribe, which I belong to, there's a gotra (clan) called 'Hanuman'… Similarly, 'Giddh' or vulture is a gotra in many other Scheduled Tribes. Therefore, I believe they belonged to the tribal community and were with Lord Rama in the big war."
"Lord Hanuman was a tribal and lived in the forest for years. He played a crucial role in Lord Ram winning the battle against Ravan. In SC we still have a sub-caste which is called Hanuman. It has been proved in history that he was a tribal and the UP CM may have tried to convey the same. Those raising questions on my statement must read history first," Sai told India Today.
It is to be noted that during an election rally in Rajasthan Yogi had said, "Hanuman was a forest dweller, deprived and a Dalit. Bajrang Bali worked to connect all Indian communities together, from north to south and east to west." "This was his resolve as it was Lord Ram's wish. Just like him, we should also not rest till we fulfil that wish," he added.
A right-wing group on Wednesday sent a legal notice to Yogi asking him to apologise within three days for Lord Hanuman a Dalit.
Also read: Right-wing group asks Yogi Adityanath to apologise for allegedly calling Lord Hanuman 'Dalit'