Happy Birthday Special: Unknown facts about 'Thala' Ajith Kumar
Happy Birthday Thala Ajith: 7 Facts You Should Get To Know About The Superstar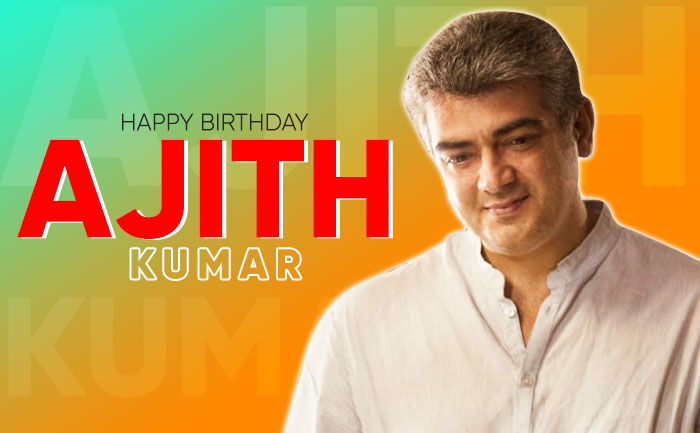 Ajith Kumar Subramani, popularly known as Thala Ajith turns a year older on May 1, 2020. The actor who turns 49 today is one of the biggest Superstars of the Tamil film industry. Ajith has appeared in 59 movies since he made his screen debut with 'En Veedu En Kanavar' in 1990. His major breakthrough came in 1993 through Selva's Amaravathi in which he made his debut as a solo hero. Since then he has been climbing the steps of popularity with each passing day.
Although he does not publicize his philanthropic work, Thala is known for being down to earth. His philanthropy is not something he talks about, but he is well-known for it. On his special day here are some unknown facts of the superstar as a gift for his fans.
Here are some unknown interesting facts about Ajith you have to know:
1. Passion For Racing: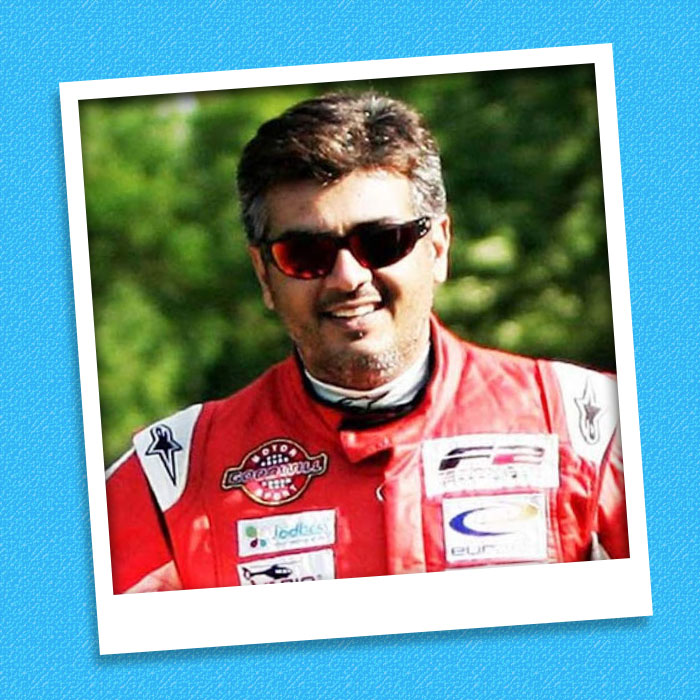 Ajith is an extraordinary racer who has taken part in several bikes and car race including Formula 2 race. He has also worked as an apprentice with Enfield. Ajith took part in Formula 2 Championship. But after a life-threatening injury, he has been spreading awareness about safe driving by gearing up completely before he rides.
2. Passion for aero modeling: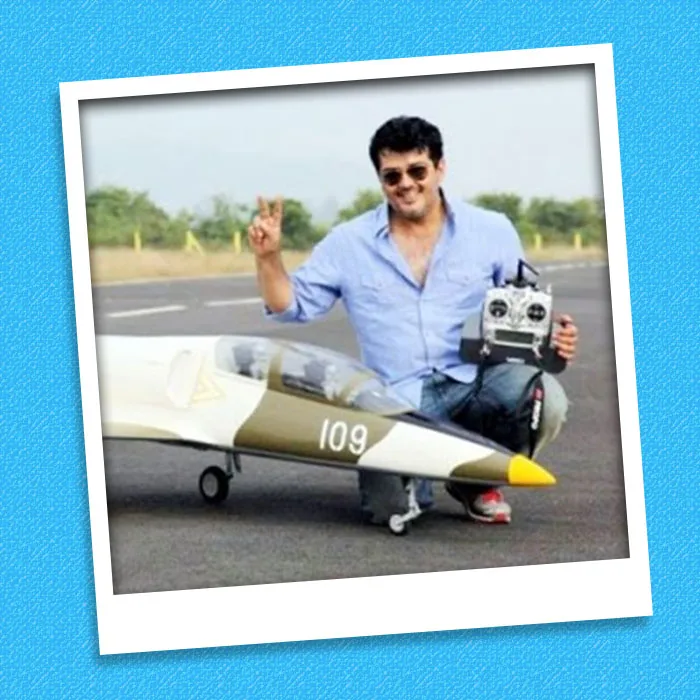 He is into aero-modeling and has spent a huge amount of money on this pet passion. He also possesses a pilot license.
3. Passion for Photography: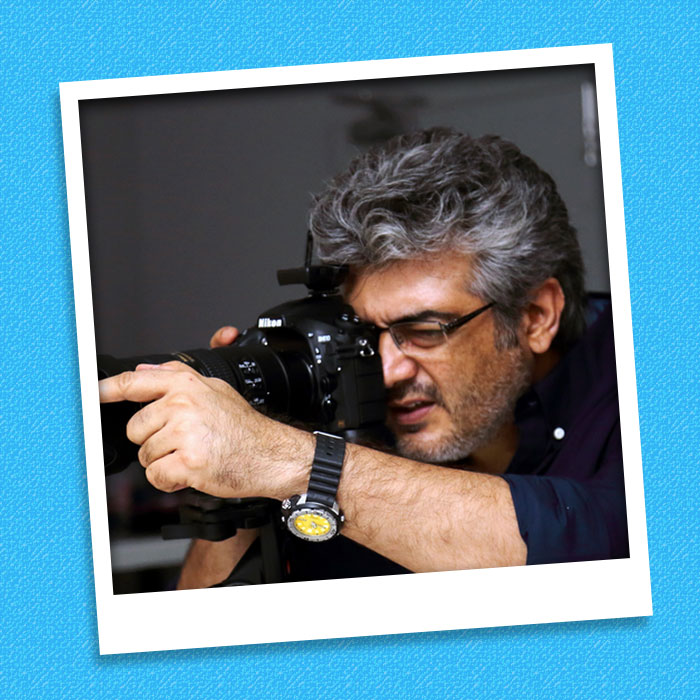 He is extremely passionate about photography and has also gifted framed pictures of his co-stars taken by him during the shoot of 'Veeram'.
4. Great Cook: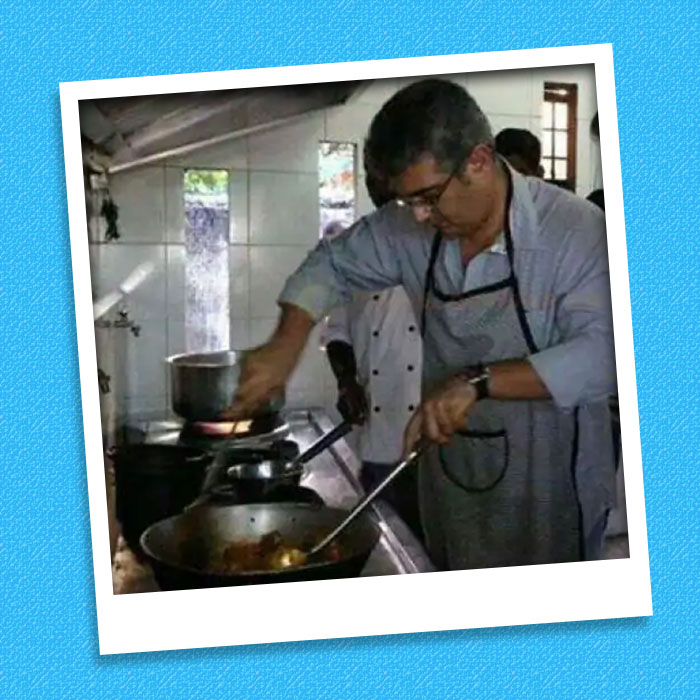 He is a great cook and his biryanis are to die for. It is said that the actor makes sure he cooks biryani to all his co-stars while working on a film.
5. Coin and Stamp Collector: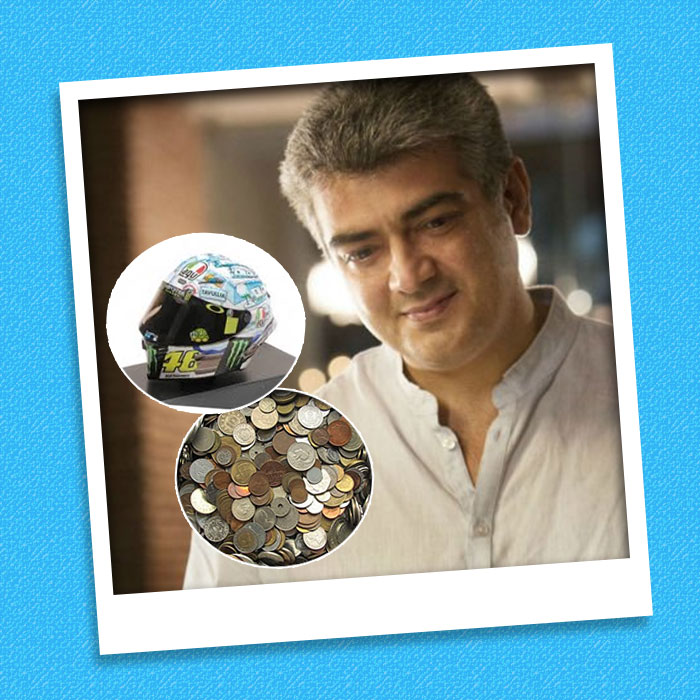 Ajith has a hobby of collecting miniature helmets, coins, and stamps. He is known to have a unique collection at his home.
6. Philanthropy: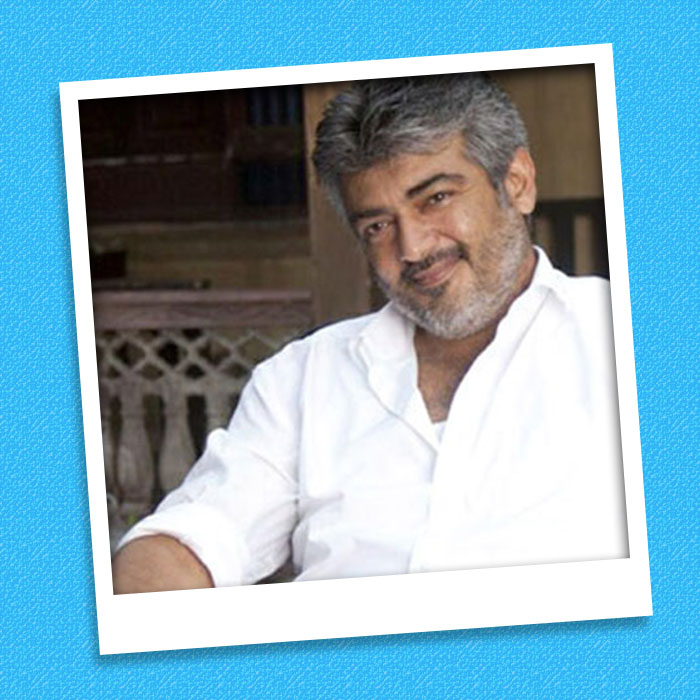 He has funded the education of his employees' children. Thala has built homes for his longtime employees at a hilltown in Tamil Nadu.
7. Education: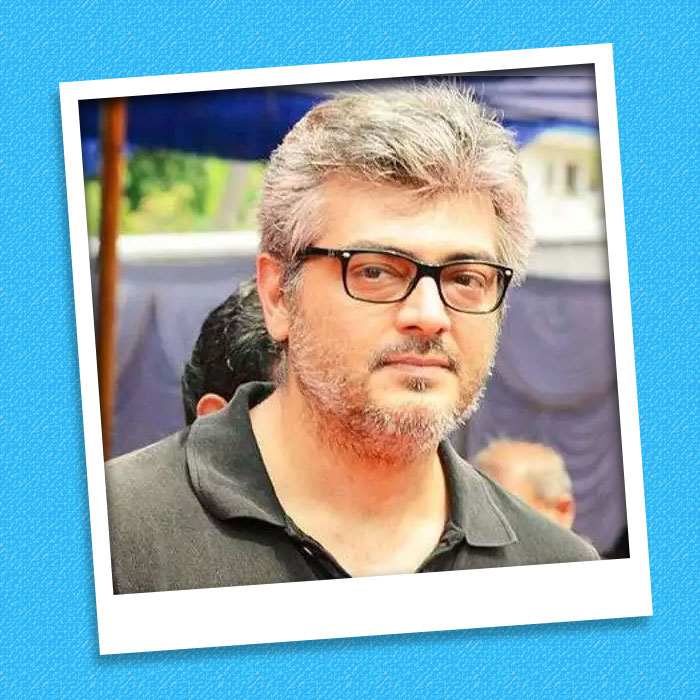 His brothers are in white-collar jobs, one's a stockbroker while the other is an IIT graduate. Ajith was the black sheep of the family. But today is one of the top players in his profession.
Here's wishing Thala Ajith, a very Happy Birthday!
Also Read:  Nostalgia: Thala Ajith and Aishwarya Rai's sizzling chemistry is not to be missed