Happy Ram Navami 2021: Know everything from Puja Vidhi, Samagri list and Muhurat
Today marks the celebrations of Ram Navami (birth anniversary of Lord Ram). Know everything about Puja Vidhi, Samagri List to Mahurat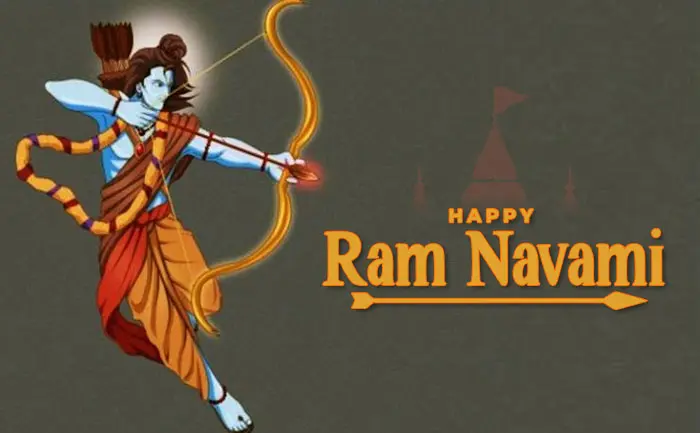 Today marks the auspicious day of Lord Ram's birth anniversary.  Every year the celebrations are observed on Navami tithi of Chaitra month Shukla paksha. It is on this day, Lord Rama was born to king Dashrath and Kaushalya. This year's celebrations fall on April 21. Devotees offer prayers to the lord, observe fasting and host celebratory pujas at their homes. Here's everything you need to know about Ram Navami, Puja Vidhi, Samagri List and Muhurat.
Everything about Ram Navami Puja:
Time(Puja Mahurat):
Ram Navami tithi will begin at 12:43 am on April 21 and will end at 12:35 am on April 22. The puja is specifically performed during the Madhayhna period (middle of the day) because Lord Ram is said to have born during this period.
Puja Ingredients (Samagri List)
Flowers
Turmeric

Wooden chowki

Piece of new yellow cloth 

Idol or Lord Ram's photo

Water in a Kalash

Sandalwood stick

Kumkum

Uncooked Rice or Akshat

Tulsi leaves

Fruits
Kalava
Janeu (sacred thread)

Coconut

Paan, supari

Diya(organic lamp)

Oil or ghee
Cotton wicks
Camphor
Panchamrit: Banana, ghee, curd, honey and raw milk
How to perform puja on Ram Navami (Puja Vidhi)?
On the occasion of Ram Navami, devotees wake up early in the morning and dress up in new clothes. Devotees also observe a day-long fast (specifically from sunrise to sunset). Start off with decorating Lord Ram's photo or idol. Offer new yellow clothes, flowers. Offer water to the deity's feet. Subsequently, offer Kalava, Janeu, Turmeric, Chandan, Kumkum, Fruits, Tulsi leaves, Coconut, Paan, Supari and lastly Panchamrit. Keep all these things in front of the idol.  The Puja starts with offering prayers to Lord Ganesh because in the Hindu religion every puja in begins with Lord Ganeshji's puja.
After invoking Lord Ganesha, begin with Shri Ram's puja. Light up an oil or ghee lamp and perform the aarti. Follow this by doing Padya. Start the rituals by doing a Dhyanam (meditation and chanting of mantras). Start singing the Bajans. Seek Lord's blessings.
On the occasion of Ram Navami today celebs such as Akshay Kumar and Mahesh Babu shared warm wishes on social media:
टीम रामसेतु की तरफ से आप सब को भगवान श्री राम के जन्‍मोत्‍सव की हार्दिक शुभकामनाएं l जय सिया राम 🙏

On this auspicious day, Team #RamSetu wishes you all Happy #RamNavami. Jai Siya Ram 🙏

— Akshay Kumar (@akshaykumar) April 21, 2021
Wishing you all a happy Rama Navami. Stay safe everyone 🙏

— Mahesh Babu (@urstrulyMahesh) April 21, 2021
Happy Ram Navami!
Also Read: Ram Navami 2020: Significance, Shubh Muhurat, Wishes & Everything You Need To Know