Harabhajan Singh cried while apologizing for monkeygate scandal: Andrew Symonds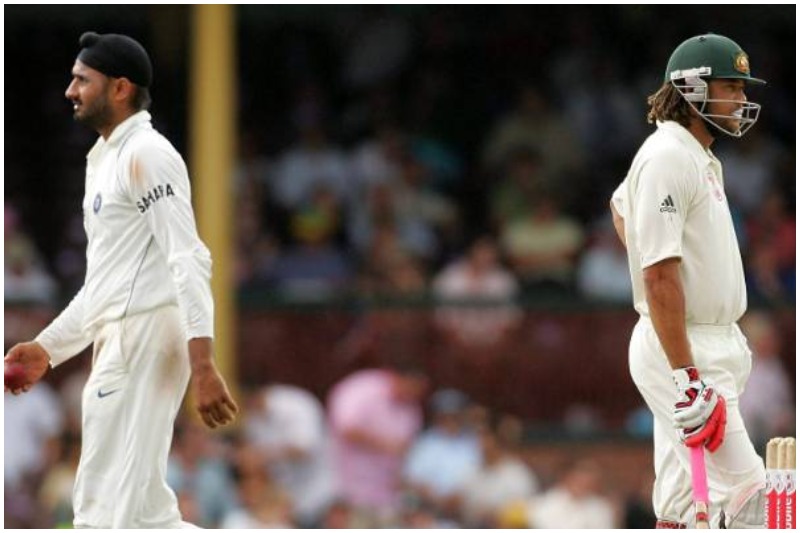 Former Australian all-rounder Andrew Symonds revealed that Indian spinner Harbhajan Singh "broke down crying" while apologizing for the infamous monkeygate scandal.
Singh was accused of calling Symonds a "monkey" during the 2008 Sydney Test and the burly all-rounder said that they sorted out the problem three years later while playing for the Mumbai Indians in the Indian Premier League.
"…He actually broke down crying, and I could just see that was a huge weight off his shoulders, he had to get rid of it. We shook hands and I gave him a hug and said: 'Mate, it's all good. It's dealt with'," said Symonds, in his interaction with Fox Sports.
Singh had denied these claims back then and was handed a suspension of three matches–which was overturned when India protested.
Also read: Australia vs India: Virat Kohli scores hundred while hosts edge out on day three
Added Symonds, " We go to a very wealthy man's place for a barbecue, drinks and dinner one night and the whole team's there and he had guests there, and Harbhajan said 'mate, can I speak to you for a minute out in the garden out the front'.
"He goes, 'look, I've got to say sorry to you for what I did to you in Sydney. I apologise, I hope I didn't cause you, your family, your friends too much harm and I really apologise for what I said, I shouldn't have said it'."
Following this incident, Symonds' career went into a tailspin as he started drinking and his contract with Cricket Australia was also withdrawn due to alchohol-related issues after he was sent back home from the T20 World Cup.
On the incident, he said, ""I suppose this would be the moment where my whole persona to cricket changed," Symonds, who is commentating on India's current tour of Australia, said of 'monkeygate'.
"I didn't realise how powerful one player, one incident, how much money was at stake and the ramifications."