Hardik Patel: If Marathas can get reservation then why not Patidars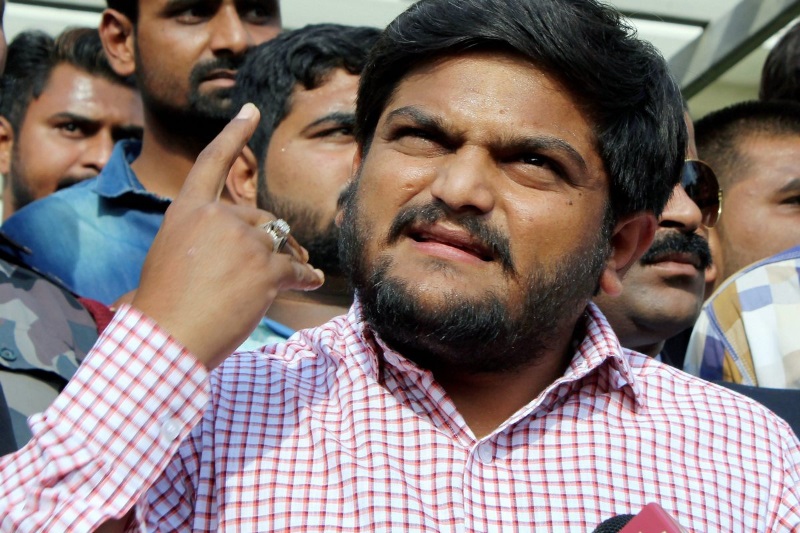 Hours after Maharashtra Legislative Assembly passed a reservation bill allowing 16 percent quota to the Marathas, Patidar leader Hardik Patel on Thursday asked why the BJP government in Gujarat cannot take the same step for his community.
Referring to a survey ordered by the BJP-led Maharashtra government for the Maratha community, Hardik Patel also sought the same establish social and economic backwardness of Patidars.
Talking to the reporters at Patan in north Gujarat, Hardik Patel said, "No such survey was done in Gujarat. The survey would prove that Patidar community is socially and economically backward."
"If the BJP government in Maharashtra can do that, then why not Gujarat? Is that because the BJP government here is having ego issues?" he asked.
Meanwhile, a delegation of the Patidar Anamat Andolan Samiti (PAAS) held another meeting with chairman of the Gujarat OBC Commission Sugnaben Bhatt in Gandhinagar.
It is to be noted that a week ago, Hardik Patel and other PAAS leaders had met Sugnaben Bhatt and demanded that the commission conduct a survey of the Patidar (Patel) community on the lines of the survey conducted by Backward Class Commission for the Marathas in Maharashtra.
PAAS convener Geeta Patel, who was part of the delegation, said Bhatt sought some basic information about the community in Gujarat. Bhatt sought information such as number of sub-castes, sub-groups and various surnames used by Patidars. The chairman also sought to know the population of our community," she added.
PAAS delegation sought two weeks to furnish these details, she noted. On the other hand, some members of the Rajput community also approached the commission Thursday with a demand for a survey to establish their backwardness.
Also Read: Maharashtra Assembly unanimously passes 16% reservation for Maratha