Maharashtra Assembly unanimously passes 16% reservation for Maratha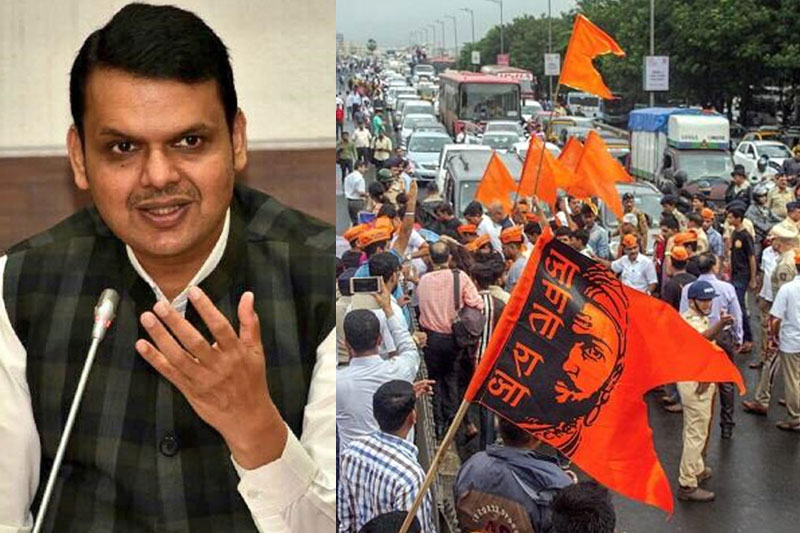 Maharashtra Legislative Assembly on Thursday unanimously passed the 'Maratha reservation bill' allowing 16 percent quota for the community.
It is to be noted that Chief Minister Devendra Fadnavis-led Maharashtra government tabled the Maratha reservation report in the state Assembly, which suggested 16 percent quota for the community in the field of education and jobs. The bill has now gone to the upper house for clearance.
Informing more about the details, CM Fadnavis said, "We've completed a due procedure for Maratha reservation report and we're bringing a bill today. But for Dhangar reservation, we've not completed the report, a sub committee is appointed and soon a report and ATR (Action Taken Report) will be tabled in this house."
It is to be noted that the report was prepared after the recommendations of State Backward Class Commission (SBCC) on the Maratha quota.
According to the Bill, the reservations will be given to the Marathas under the Socially and Economically Backward Community (SEBC) category and which is over the current reservation – 52 percent – in the state. The ATR has suggested that the reservations can be given to the needy Marathas under the economic genres and in the field of education and jobs.
Earlier, CM Devendra Fadnavis had promised to give reservation to the Marathas and had said that a Bill will be tabled in the Assembly. He had also promised that the reservation to the Marathas will be implemented by the first week of December.
Previously, the Congress-Nationalist Congress Party (NCP) coalition government too had proposed 16 percent reservation for Marathas.
Also Read: Maratha quota row: Maharashtra cabinet passes Maratha reservation bill