Harry Styles Turns Love Guru: Pauses Concert To Offer Fan Dating Advice
Harry Styles Stops Concert To Offer A Fan Solid Dating Advice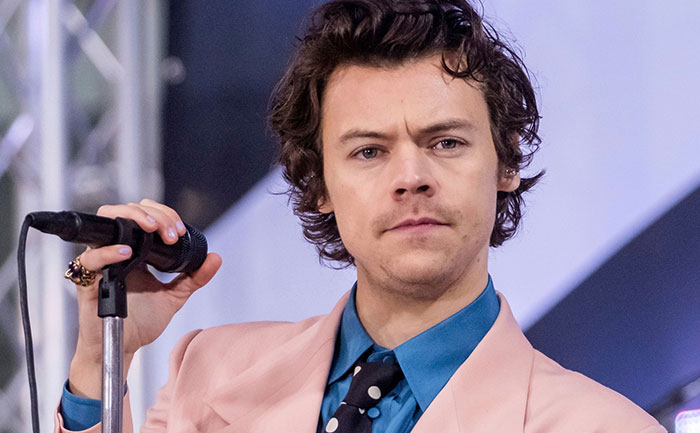 Popular singer Harry Styles is winning hearts once again. The Watermelon Sugar star paused his recent concert to address a fan's poster. He also doled out practical dating advice to the fan. The 27-year old's interaction has left netizens impressed.
Harry Styles was performing at the Xcel Energy Center in Saint Paul, Minnesota, as part of his Love On Tour concert. It is well known that the singer loves to interact with fans during his concerts.
The former One Direction member saw a fan holding a poster that read, "Should I text him?". The singer stopped his concert and responded to the fans question. He said, "I have a question: Is he nice to you?" The fan's friend yelled out if that this mystery man was not "nice". Harry further continued the conversation as he said, "In my opinion, if you should, this isn't even a question."
Then came his best advice as he stated his views on dating games saying, "My personal opinion is that if there's any sort of games, trash! Trash! Trash! Not for you!"
The exchange was captured by Instagram user @honeybeeclay, who live-streamed during the show. It was soon reshared by fans on Twitter.
Check out the viral interaction here:
HARRYS RESPONSE TO A FANS "SHOULD I TEXT HIM" SIGN THE WAY HE PACES AROUND IM LAUGHING pic.twitter.com/2wrEsOD4IJ

— angie🐇 (@L0VEALW4YS) September 23, 2021
Harry's sweet interaction with his fans is viral and fans are lauding the singer for his honest advice.
On the personal front, Harry Styles is currently in a happy relationship with Olivia Wilde.
Also Read:  Grammy Awards 2021: Harry Styles To Kick Off Award's With Mega Performance