Rohini Court Shootout: Gangster Jitendra Gogi & 3 Others Dead
Gangster Jitendra Gogi and 3 Others Killed in Delhi's Rohini Court Shootout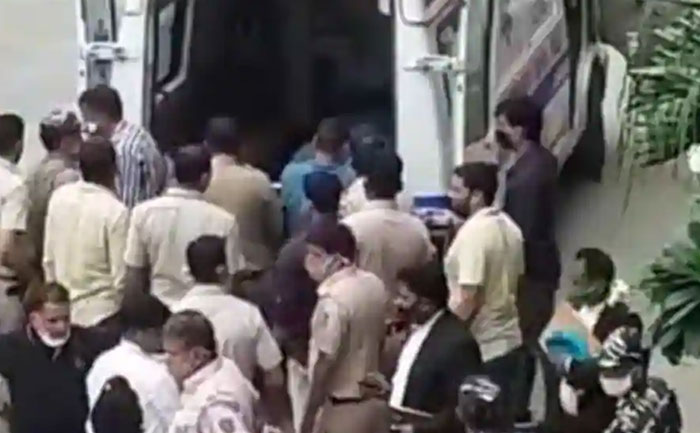 Dreaded jailed gangster Jitender Maan alias Gogi was shot dead by two armed assailants of a rival gang. Three others were also shot dead and many more injured. The shocking incident took place on the premises of Rohini Court in Delhi.
As reported by sources to NDTV, "Around 1.15 pm, Gogi was produced in the courtroom. Two wanted criminals identified as Rahul, and Moris were inside posing as lawyers. They opened fire on Gogi. The killers were of a rival gang led by jailed gangster Sunil alias Tillu Tajpuriya."
Sources added "Members of the Counter Intelligence team who were with Gogi opened fire at the assailants. They killed the two men on the spot. Gogi received five-six bullet injuries and was taken to a nearby hospital. He was declared dead on arrival. "
Scary: Gang war breaks out inside Rohini district Court in Delhi. Four killed in a shootout including Gangster Jeetendra Gogi. This is really insane. How did gangsters with arms enter a court premises in India's national capital? pic.twitter.com/Sr23dY95y5

— Aditya Raj Kaul (@AdityaRajKaul) September 24, 2021
Gangwar in Delhi's Rohini Court. Two assailants who were in lawyers attire and attacked a UTP named Jitender Gogi. Both assailants dead along with UTP Gogi. pic.twitter.com/LxIEsL5Hv5

— जितेंद्र शर्मा (@capt_ivane) September 24, 2021
The two gangs had reportedly been at war for years and more than 25 people have died in their clashes
The incident has raised questions about the security lapse on court premises. Questions are being asked whether the metal detectors were working or not? If Yes, then how could armed assailants cross them?
Also Read: Firing Outside Delhi's Jamia Millia Islamia, 3rd Incident in 4 Days