Haryana: 8 dies as 50-vehicle pile-up due to dense fog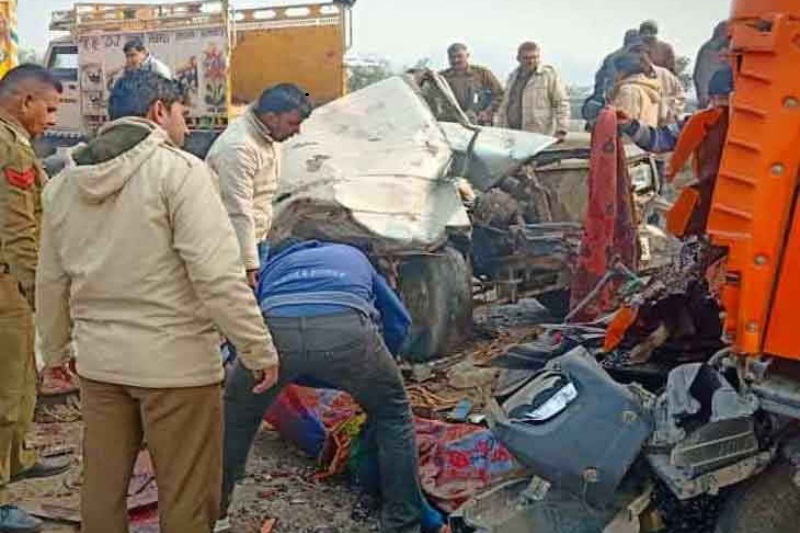 At least 8 people were killed and several injured in a road accident as 50 vehicles piled-up due to dense fog on a busy flyover in Haryana's Rohtak today. According to reports, several vehicles collide each other on Monday morning killing 8 people. The accident took place at Rohtak-Rewari highway.
As per the report, among the 8 deceased, seven are women and one man, all the affected people were belonging to the same family. The family was on their way to Najagarh from Kedroot village.
हरियाणा के झज्जर में कोहरे का प्रकोप

रोहतक- रेवाड़ी हाइवे पर टकराई करीब पचास गाड़ियां, 7 से ज्यादा की मौत, दर्जनभर से ज्यादा लोग घायल.#fog @angrishvishal @cmohry @police_haryana pic.twitter.com/8hn9sWhlg1

— News24 (@news24tvchannel) December 24, 2018
Besides eight deceased, three injured people have been rushed to the hospital.
Several parts of Haryana, Delhi, Punjab, Uttar Pradesh and Rajasthan have been engulfed in thick fog in the morning. The visibility was extremely low.
A private weather forecasting agency Skymet stated, "Cold weather combined with the availability of moisture will result in foggy conditions over Northwest India. This dense fog is likely to reduce visibility over Punjab, Haryana, North Rajasthan, Delhi and Uttar Pradesh resulting in difficulty for commuters in the morning and noon hours."
Also read: Mumbai: Fire in Kandivali's cloth factory claims four