Haryana Special Task Force nabs criminal wanted for 24 cases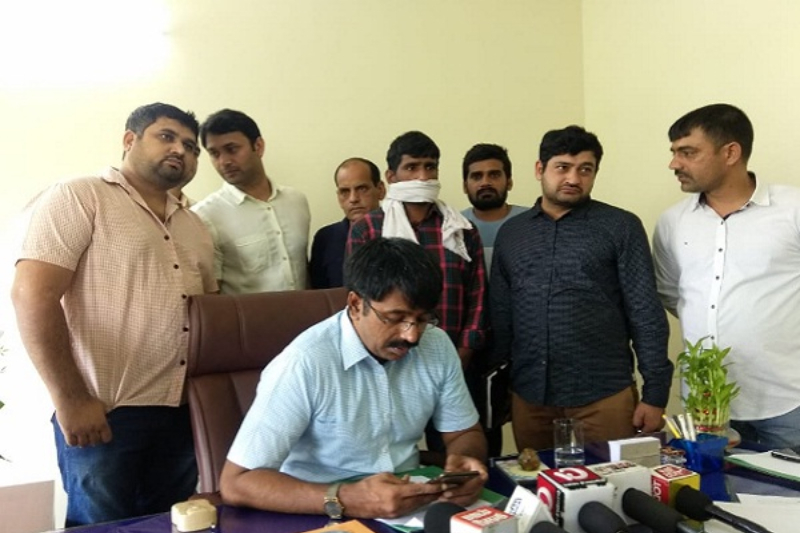 A wanted criminal, Pradeep Lohar alias Kala, carrying a bounty of Rs 1.5 lakh on his head was arrested from Noida Sector-23 area, adjoining Delhi, by Haryana's Special Task Force (STF), police said on Sunday, July 16 . Absconding since 2017, he was finally arrested in Noida, they said.
STF Deputy Inspector General of Police (DIG), Saurabh Singh, said, "Acting on a tip-off, the STF was following him from Delhi for fifteen days. The team had received a lead input about his presence in Noida and nabbed him. Pradeep had joined most wanted gangster Pradeep Jamwadi gang in 2002".
After Jamwadi's arrest, Lohar took over the leadership of the gang which the former didn't like. "The accused came out of jail in 2017 and he killed Jamwadi and his mother. The Hisar police had fixed a bounty of Rs 1 lakh in connection with the murder case. In another kidnapping case the police had fixed Rs 50 thousand," Singh, said.
He also used Facebook as a tool to spread fear among people, police said, adding that they would seek his remand from the court. During interrogation, Lohar is likely to spill the beans on his involvement in other cases, they said.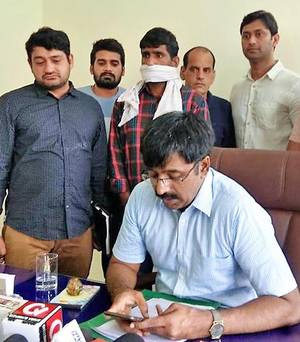 Lohar was in jail in 2017 and came out on parole but did not return. He was serving a life imprisonment in a murder case which he had committed in Hisar, police said.
During the preliminary interrogation, Lohar confessed his involvement in 24 cases of murder, attempt to murder, loot and dacoity. During his jail term he came in contact with Kaushal and Joginder gang and was allegedly involved in several heinous crimes, the police said.
To avoid being arrested he used to sought asylum in the hills,'akhadas' and 'ashrams'. During the summer he used to stay in Himachal Pradesh and in winter he took refuge in Rajasthan. He makes friends via Facebook and visits them and spend some time with them. He kept changing his locations to avoid his arrest," the police said.
"He was one of the most wanted criminal. Several other cases are also registered against them, regarding murders, attempts to murder, loot and dacoity including Arms Act. He will be produced before the district court for questioning further," the DIG said.