Mohammed Shami's Wife, Hasin Jahan Arrested For Creating Rukus At Shami's House
Mohd Shami's Wife Arrested After High Drama At In-Laws'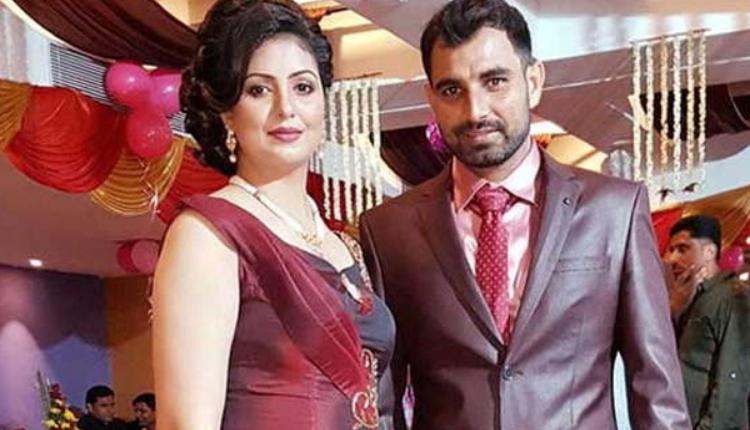 Hasin Jahan — wife of Indian cricketer Mohammed Shami — was arrested on Sunday night after creating rukus at her estranged husband's house. According to reports, Hasin Jahan reached Shami's house on Sunday night and locked herself and her children in one room when her in laws asked her to leave.  According to reports, She was arrested in Amroha but later released on bail.
The moment she started creating rukus at Shami's house, the police was called in and when they failed to keep the situation under control they took Hasin Jahan into custody.
Hasin Jahah told NDTV, "I have come to my husband's house and I have every right to stay here. My in-laws are misbehaving with me and the police is supporting them. They should have arrested them but they are taking me to the police station."
It is to be noted that Mohammed Shami is currently busy playing Indian Premier League for Kings XI Punjab. He was booked under Section 008A (dowry harassment) and 354A (sexual harassment) of Indian Penal Code (IPC) by the Kolkata Police, which submitted the charge-sheet against Indian fast bowler before the court of Alipore police.
Hasin Jahan had filed a petition with the Alipore court stating domestic violence and demanded Rs. 7 lakh per month from him to maintain the family. The court accepted her plea and Rs. 80,000 was allocated for her daughter.
The 38-year-old model married Shami on 6 June 2014. The couple was blessed with a girl child, Airah Shami in July 2015. Everything in their married life was okay until Shami returned from South Africa tour earlier last year. Things took and ugly turn when Jahan decided to come out to the media and speak about domestic violence that the cricketer was subjecting her to.
Also Read:Hasin Jahan, Mohammed Shami's Estranged Wife Joins Congress