Healthy lifestyle 2020: Here are 3 ways you can make this year the healthiest
Here's how you can make this year as the healthiest and fittest year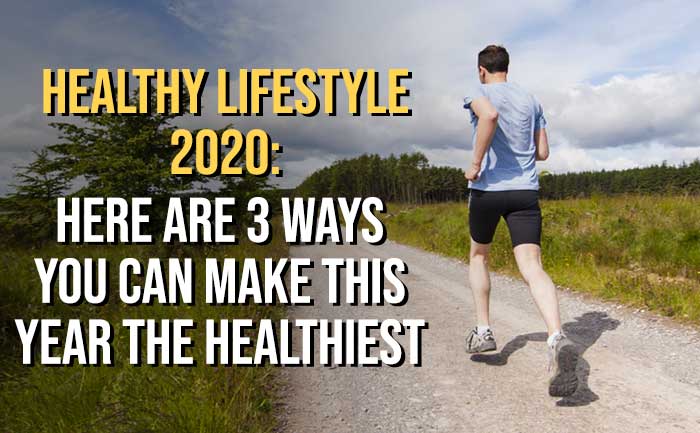 The New Year is here and one week has already passed which maybe unfathomable to many people. Every year, no doubt a person desires to write a New Year resolution and declare that they will follow it by the end of  the year. But, sadly, as we all know by the first week of the New Year, many lose inspiration to continue with the resolution and the dreams related to the goals for which they desire to achieve it so badly. This year as the day progresses, decide that you don't have to follow a strictest diet but only a healthier lifestyle to keep yourself healthy and happy. In 2020 as you yearn to focus on yourself to be a better version of yourself, then all you need to do is read on three ways with which you can make this year healthiest and best for yourself.
Here's how you can follow a healthy lifestyle with these easy tips:
1. Eat more veggies and fruits
Make fruits and veggies your main priority in this year. In the hustle and bustle of life and the junk food culture one forgets that veggies and fruits are important for ones health. Eating fruits and veggies will provide you with ample of vitamins, minerals and nutrients that will benefit your health the most. So as you know make 2020 your healthiest year by making this lifestyle change to keep your health in check. Every day, eat ample of veggies and fruits that will help you in being the best version as you add this tip in to make your year the healthiest in every possible way.
2. Say goodbye to Sugar
In the first month of 2020 as you make changes in your life to be the healthiest, remove refined sugar in your diet. In fact, bid adieu to sugar once and for all. To keep yourself in shape and stay healthy as well, eliminate refined sugar at all costs. There are ways that you can find substitute for the refined sugar. You can opt for jaggery, brown sugar for alternatives when it comes to leading a healthy lifestyle in this year. Moreover, saying goodbye to sugar is also something that will help as one of the weight loss tips in 2020. This is one such easy tip as you know you have various options to satiate your sugar cravings than taking refined sugar and ruining your goal to live a healthy lifestyle.
3. Go for the small portions
No matter how bad you want to eat the ice-cream or that chocolate muffin all by yourself, you need to resist it if you so want to make this year as the healthy version of you. A small tip here for you to remember is that whenever you are eating a buffet outside, take a small plate instead of the large one and even in your plate make sure that you put less amount of food instead of making a mountain of it with all kinds of rice, gravy and curries. You can always refill your plate a second time or a third time to eat. Another thing that you can do is to eat smaller meals throughout the day to keep the hunger pangs at bay. This will make you eat in moderation and not overeat.
Also Read: Walking Benefits: Here Are 3 Reasons How It Can Provide Numerous Health Benefits