Weight loss tips 2020: Here are 3 things to do before starting weight loss plan
Here's what you can do to support your weight loss process for the year 2020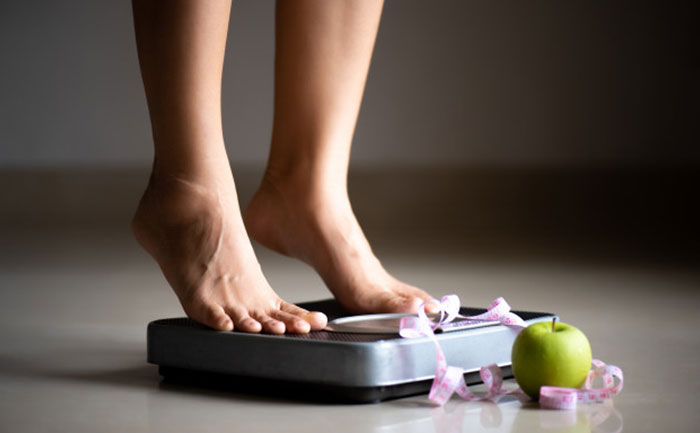 The excitement of the New Year and the fad of losing weight always goes together. Every single person in some way or other always mention to lose weight in their New Year's resolution list. Now that the Resolution list is prepared, it is the right time to execute the plan and lose weight the way you want it to be. The only thing to remember is that several factors affect the weight loss process and not just one. Besides having a rigid diet and regular exercise, what matters the most is that you need to put emphasis on some other factors as well which can unimaginably affect how you lose weight.  If you want to shed that extra weight, than all you have do is look at some simple tips that will effectively balance your weight loss plan in 2020.
Here's how you can lose weight in 2020 with these tricks:
1. A fad diet is not the answer
Even though fad diets are hugely popular and do promise quick weight loss unlike other diets, but unfortunately fad diets can affect your health very badly. In fact, most of the fad diets that people usually follow are in reality deprived of essential nutrients that are significant for the functioning of the human body. Make sure that in 2020 you follow a diet which is majorly rich in all the nutrients as well as has limited calories. Your diet should be the one that supports well your weight loss plan. It is important that you consume a balanced diet which will help you maintain a healthy weight with all the necessary nutrients. Your weight loss plan is the one that should have all the important things to get along with your weight loss plan.
2. Metabolism is everything
Whether you believe it or not, but metabolism does affect your weight loss process. A noteworthy point to remember is that better metabolism results in better weight loss. Not just one, but actually many factors affect your metabolism. Do not ignore your metabolism, instead you must absolutely follow steps that can help you boost metabolism. You must have noticed how that many people out there try all the possible ways to lose weight and yet still do not get effective results or the kind of the results that they had desired so. The reason is because all the results are like this due to poor metabolism. So while, you were thinking what was the cause because of which your diet was failing or the results weren't coming out, now you know the answer and you can lose weight easily in 2020.
3. Set goals that are realistic
What you need to really remember is that whenever you are about to start your weight loss plan, it is something that will take its own time to show the results. You have to have a practical approach and accept the fact that you cannot lose a tremendous amount of weight in a couple of days or months. The journey to weight loss takes time and it will go at its own pace even if you are trying to speed up the process by excess workout or strict diet. To lose weight effectively, you need to set realistic goals. Firstly, formulate your exercise plan and diet in such a way that it suits your body and not against it. Also, you need to see that you spend more calories than you consume for weight loss. The best thing to do in that case is to check your activity level throughout the day so that you can track everything and make things easier for you. This is one weight loss trick in 2020 that will work in your favour and support your weight loss plan.
Also Read: Post-Christmas Detox Tips: Here's How You Can Eliminate Toxins In Your Body