7 Indian Healthy Recipes To Beat The Heat This Summer
10 best light flavoured Indian Recipes that are perfect for this Summer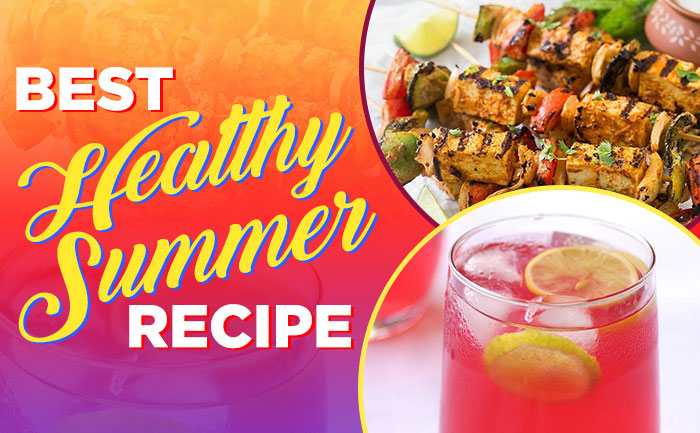 Summers! Yes, they are here to torture us with the scorching heat and high electricity bills. The rising temperature drains our energy and ruins our appetite too. Stepping into the kitchen too is not a pleasant task. So here are some healthy light summery recipes that will take minimal time to cook They will also garner you much praise from loved ones.
Here are some summer recipes light on your stomach and ideal to beat the heat:
1. Rose Shikanji: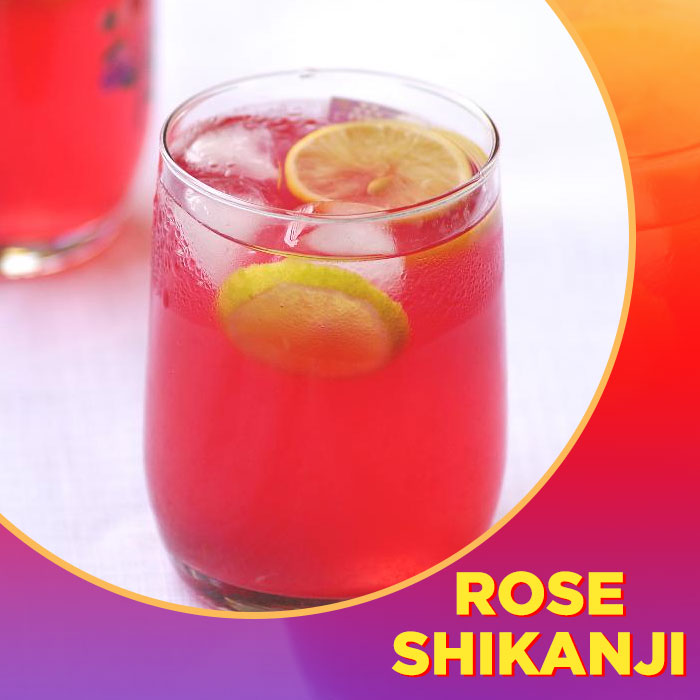 Ingredients
Lemons – 4
Fresh Mint sprigs – 4 to 5
Sugar – 4 tbsp
Salt – a pinch
Cumin Seeds Powder – 1/2 tsp
Water – 3 glasses chilled water and 1 glass normal room temperature
Rooh Afza syrup – 24 tbsp
Ice cubes
Preparation
Take one glass of normal water in a jug add sugar and stir till it dissolves.   Squeeze all lemons and also add Rooh Afza to it. Next, add a  pinch of salt and cumin seeds powder and continue to stir. Add chilled water and serve.
2. Sambharo: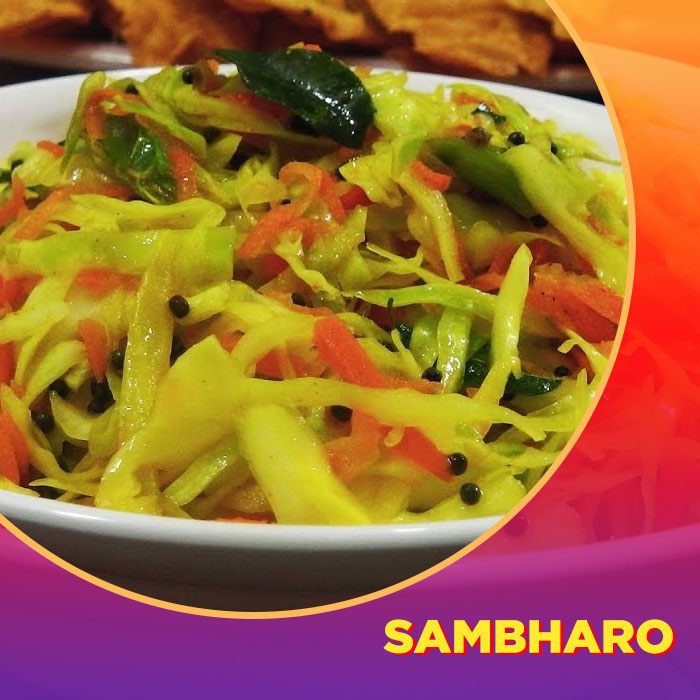 Ingredients
 2 carrots
5 ounces white/green cabbage
1/2 green bell pepper
2 teaspoons coconut oil or rapeseed oil
1 teaspoon mustard seeds
3/4 teaspoon Himalayan salt or sea salt
A pinch of ground turmeric
1 green chili, sliced lengthways
A squeeze of lime
Preparation
Grate the carrots, chop the cabbage and green pepper into long, thin slices.
Warm the coconut oil in a saucepan on a low heat, then add the mustard seeds. Next add the carrots, cabbage, green pepper (capsicum), salt, turmeric, and green chili and mix thoroughly.
Leave to cook on a low heat for 10 minutes, stirring every few minutes. Add some lemon juice while serving. It can be served cold too.
3. Cucumber Mint Raita: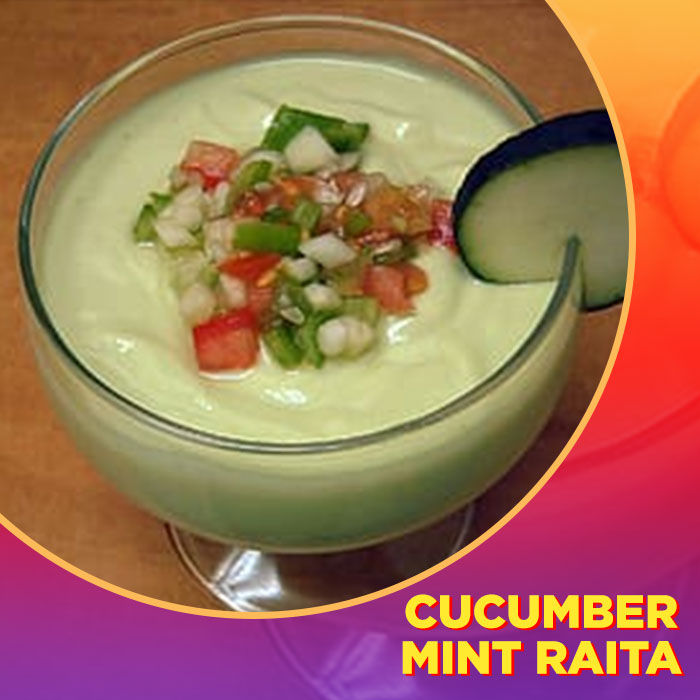 Ingredients
One large cucumber, peeled and grated
2 cups yogurt
10 large mint leaves, thinly sliced
1/2 teaspoon ground cumin
Some paprika
Salt and pepper
Preparations
Take the grated cucumber and squeeze out as much moisture as you can. Stir spices and mint into yogurt in a medium bowl. Stir in the grated cucumber. Chill until ready to serve.
4. Turmeric Coconut Rice: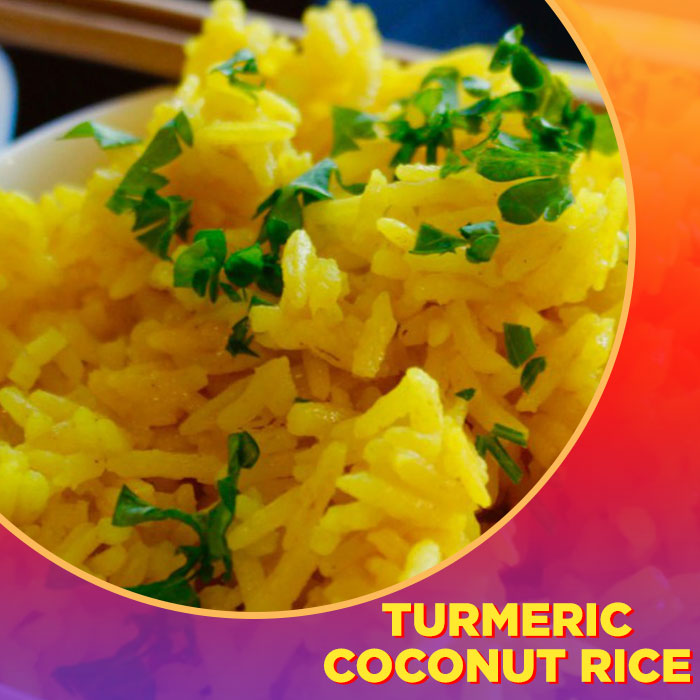 Ingredients
1 1/2 cups basmati rice rinsed and drained
1 can of full-fat coconut milk
1 1/4 cups water
1 teaspoon ground turmeric
3/4 teaspoon salt
Optional: fresh coriander
Preparation
Add all of your ingredients to a saucepan and whisk well to combine.
Bring it to a boil, cover, and immediately turn your burner down to the lowest setting till cooked.
Remove the rice from heat fluff with a fork and serve hot.
5. Instant Pot Green Khichadi: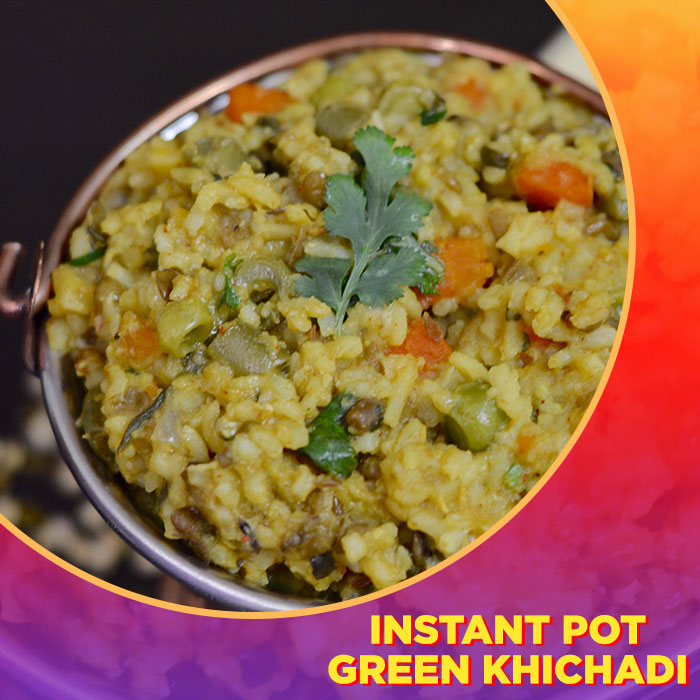 Ingredients
1 cup dry split peas
1/2 cup dry white rice
1/2 cup coconut oil
1 Tablespoons grated ginger
2 teaspoons cumin
1 teaspoons coriander
1 teaspoon fenugreek seeds
1 teaspoons fennel seeds
1 teaspoons salt
1 teaspoons turmeric powder
5 cups water
2 cups baby kale, well packed
Lemon, chopped cilantro, carrots, and shredded cabbage for garnish (optional)
Preparation
Rinse the split peas and rice.
Heat the oil to medium and saute ginger for 1 minutes.
Add the spices and salt and cook another 30 seconds.
Add the split peas, rice, and water.
Put on the pressure cooker lid and cook until done.
5. Grilled Tofu Tikka Kebabs: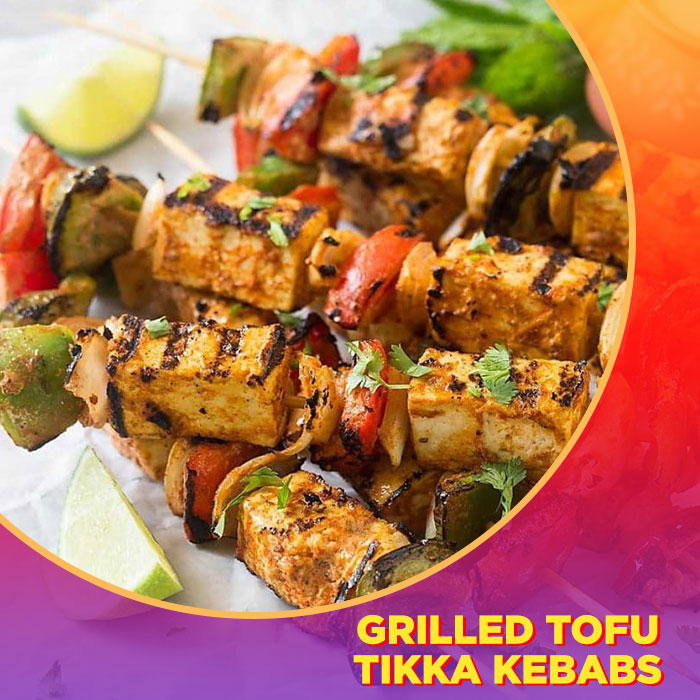 Ingredients
For the Tikka Masala:
1 cup yogurt
2 tablespoons oil
1/2-1 teaspoon red chili powder
1 tablespoon lemon juice
1/2 teaspoon pepper
1 teaspoon garam masala (or curry powder)
1/2 teaspoon ground cumin
Salt, to taste
Other Ingredients:
1 packet tofu drained and chopped
1 small green pepper, chopped
1 small red pepper, chopped
1 Baby Bella mushroom, chopped
1 large red onion, chopped
3 tablespoons cilantro, finely chopped
Preparation
Combine all the ingredients for tikka masala in a large mixing bowl. Add the tofu, peppers, and onions. Mix well, cover, and set aside for at least 30 minutes and for up to 2 hours.
Soak the skewers in water for 20-30 minutes.
Thread the marinated tofu and veggies on to the skewers.
Grill the skewers until nicely grilled on all sides. Serve hot.
6. Vegetable Stir-Fry: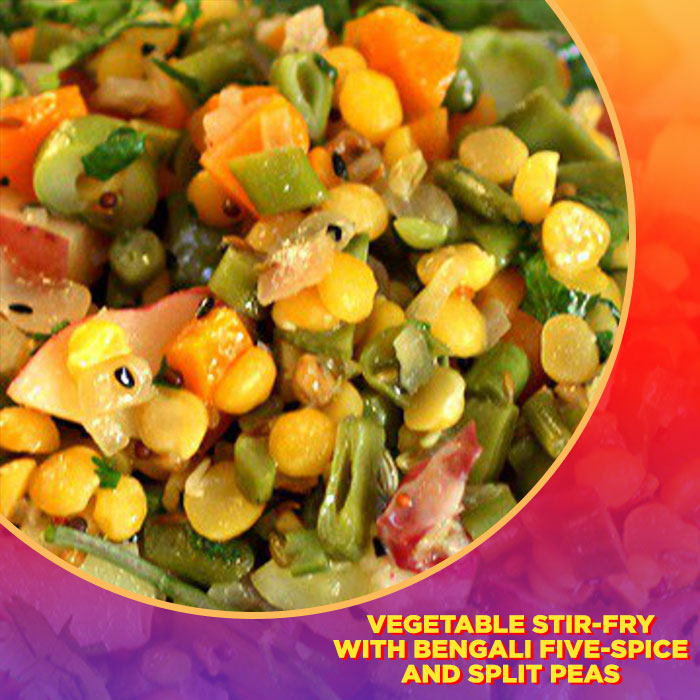 Ingredients
1 tablespoon oil
11/2 teaspoons panchphoron (Bengali Five Spice Blend)
1-2 dried red chili peppers
1 red onion, chopped
2 small red potatoes, cubed
2 medium carrots, peeled and diced
1 cup of green beans, cut into 1/2-inch pieces
1/4 cup split peas, soaked overnight
Salt, to taste
Chopped fresh cilantro, to garnish
Preparation
In a large cooking pot, heat the oil, add in the panchphoron, and add in the dried red chilis.
Then add in the red onion and cook for about 3-4 minutes.
Add in all the vegetables and the split peas with a little salt and about 1/2 cup water.
Cover and cook for 10 minutes. Remove the cover and cook until the water is evaporated.
Garnish with cilantro and serve.
7. Jamun Mint Popsicles: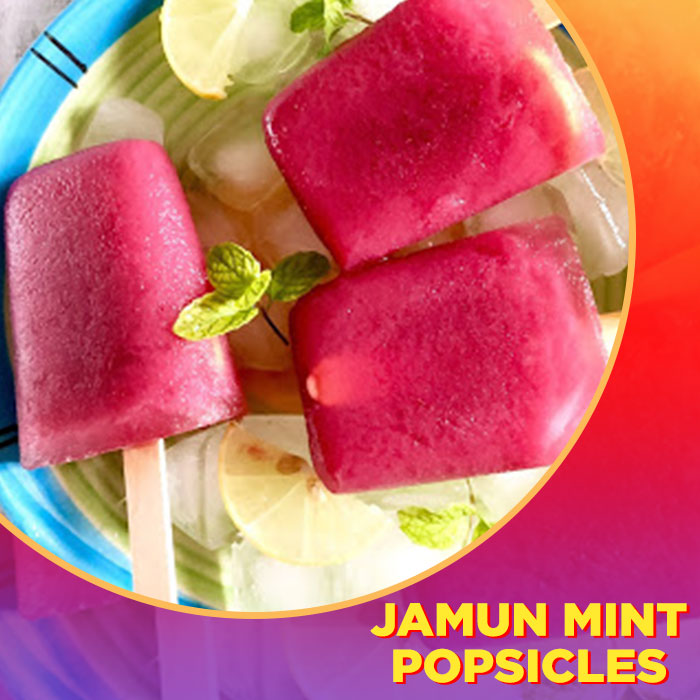 Ingredients
500 gms jamuns (deseeded)
A few sprigs of mint
1 lime (juiced)
2 tsp sugar (optional)
Preparation:
Blend the jamuns in a mixer along with lime juice, sugar, and mint leaves. Strain into the popsicle molds, place the stick, and keep them in the freezer for 3 hours. Demould and enjoy!
8. Mango Curry: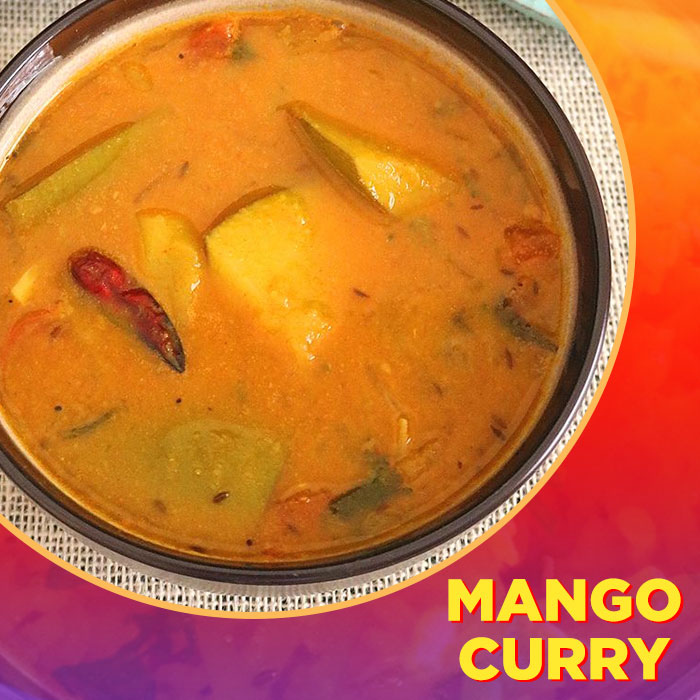 Ingredients
450 Ml mango pulp
3 Tbsp gram flour
150 Ml water
4 Tbsp curd, whipped
1/2 tsp ginger powder
A pinch of asafoetida
2 green chillies
2 tsp ginger paste
1 Tbsp oil
1 tsp cumin seeds
10-12 curry leaves
2 tsp jaggery, grated
Preparation
Strain mango pulp. Place gram flour into a bowl. Add water. Stir until smooth.
Place mango, curd, and flour paste in a pan. Pour in 300 ml water and add ginger powder and asafoetida.
Grind chilies with ginger, add to the mixture.  Cook until thick, for about fifteen minutes.
Heat oil, toss in cumin,  curry leaves. Stir fry and add to the mango curry add sugar and simmer for few minutes. Serve with rice or phulka.
Enjoy Your Summer with these light dishes.
Courtesy NDTV and One Green Planet
Also Read:  Best Free Fitness Apps For Android To Keep Yourself Healthy