Helicopter Eela movie review: Pradeep Sarkar's film is soppy and routine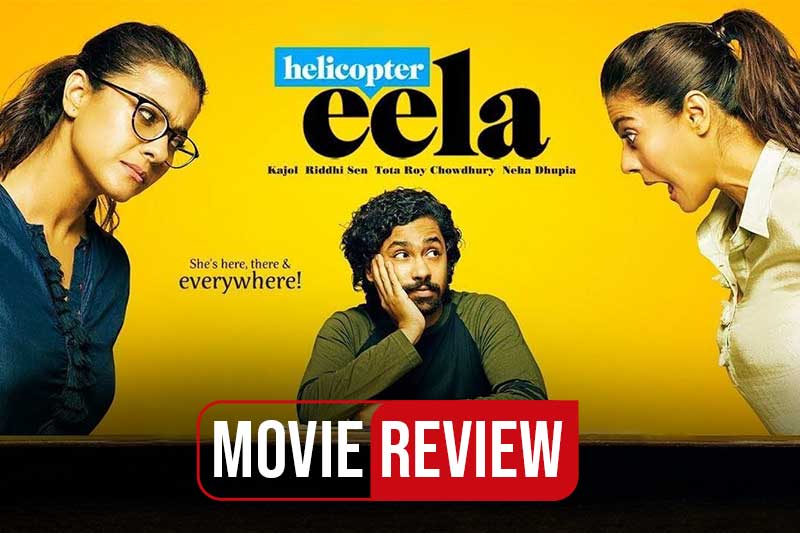 Cast: Kajol, Riddhi Sen, Tota Roy Chowdhary, Neha Dhupia, Kamini Khanna
Director: Pradeep Sarkar
Rating: 1.5/5
Pradeep Sarkar's Helicopter Eela is a story of a mother and son duo. Kajol is playing the role of a mother and the word 'Helicopter' is used to describe her as her life centers around her son. The role of Eela son named Vivan is beautifully played by Riddhi Sen.
Kajol is a doting single mother and an aspiring singer. The movie focuses on the redundant aspect: Indian mommies who have to play the role of absent papas are the ones who will track their children at every physical step, online post and count every breath they take.
However, Kajol is capable of single-handedly lifting a movie and lighting up the screen. The film is saddled with exaggerated performances, stretched sub-plots and simple story-telling. Helicopter Eela never really takes off.  The timeline of the film is too messed up as there are many loop-holes.
As the movie progresses, Kajol joins a college-where her son studies-that too in the same class. The plot reminds us of Nil Battey Sannata where Swara Bhasker goes to school with her daughter.
The film also shows bits from the 90's because Eela's desire to become a singer needed the background of the time when Indi-pop was at the top. However, Eela's journey of self-discovery in the film is hasty and not wholly believable.
The background also shows Kajol is a perky, younger avatar, hanging out with famous film directors and musician husband, Roy Chowdhury.
The film finally hits a high point during the climax. The climax featured a rousing song which was created under the baton of college teacher, played by Neha Dhupia. All in all, the film is slightly unconvincing but heartfelt family drama.
Also read: Helicopter Eela promotions: Kajol fails to pull off a Tarun Tahiliani lehenga