Here is why Arbaaz Khan's 'Main Zaroor Aaunga' is lucky for the actor
Here is why Arbaaz Khan's 'Main Zaroor Aaunga' is lucky for the actor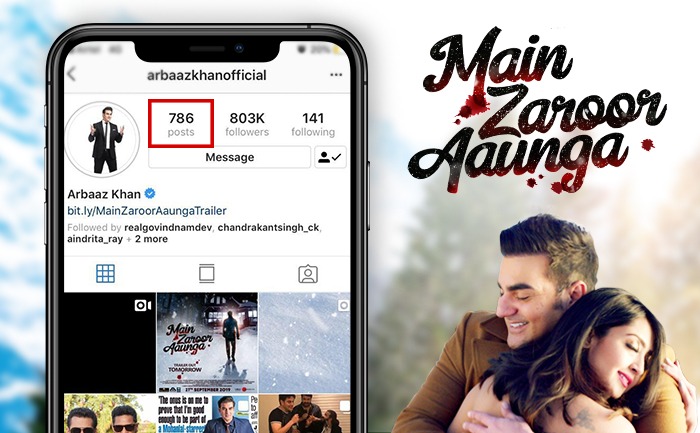 Arbaaz Khan is set for his next 'Main Zaroor Aaunga' which is a horror-thriller. After unveiling the motion poster of this film a few days back, the bone-chilling trailer of the film dropped today and turns out it just might be lucky for Arbaaz.
Arbaaz Khan took to his social media profile to reveal the trailer of the film. He wrote, "Some secrets never die, rather they return to haunt you. Presenting the trailer of Chandrakant Singh's next release"
While the trailer is very promising and sure to grab many eyeballs. What caught our attention is that the trailer is actually 786th post of Arbaaz on his Instagram.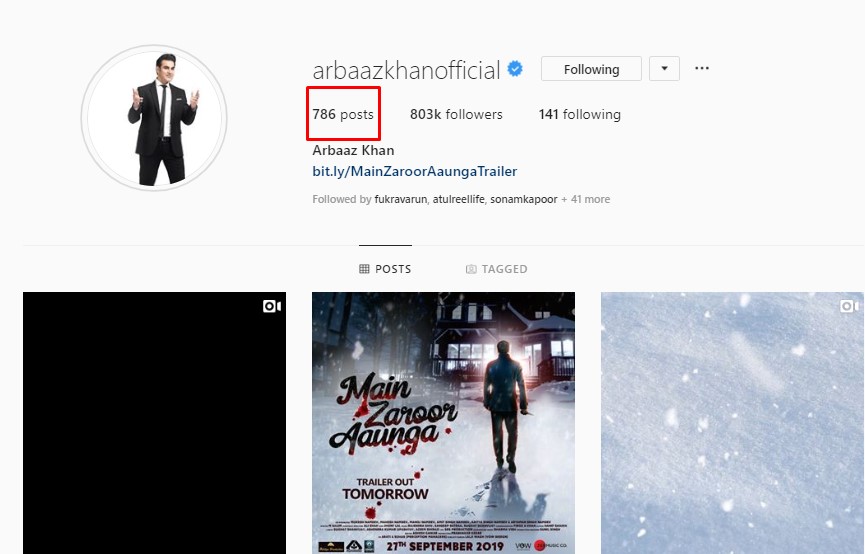 The number "786" is considered to bring good luck and hence it is followed by many. Well, then it just might bring all the luck to Arbaaz and we hope it sure does.
The film's story line revolves around how an ambitious model (Andrita Ray) gets married to a rich businessman (Arbaaz Khan). However, there come a third person in their relationship and that's when everything goes for a toss.
'Main Zaroor Aaunga' is directed by Chandrakant Singh. The film is written by Salim. Also starring Andrita Ray, Govind Namdev, Vikas Verma, Hemant Pandey, Vineet Verma, Ali Shah, Jeba Baig, 'Main Zaroor Aaunga' will hit the silver screens on September 27.
For more such insightful updates and gossip stay tuned to this space.