Fortnite Hidden F location: How & where to find 'F' in the 'New World' Loading screen
Here's how to find the letter F in the 'New World' loading screen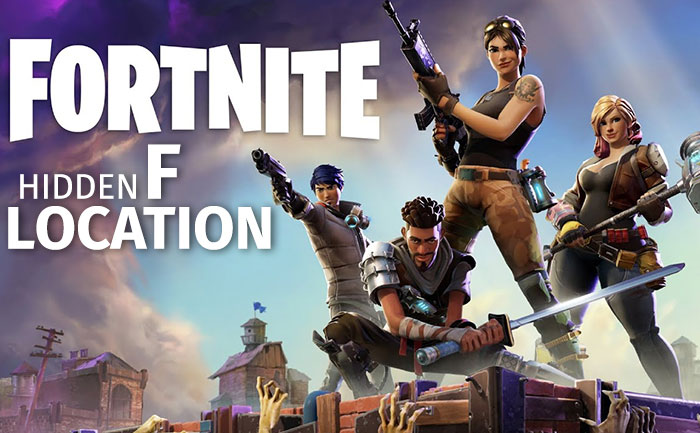 Fortnite Hidden F location: Looking for hidden F in Fortnite? If your answer is in affirmative, you have come to the right place. Before finding F Hidden in Fortnite, you will have to complete all other eight challenges a in given mission providing you a loading screen of the name 'F-O-R-T-N-I-T-E".
We have just discovered how to unlock the first character F. So, keep reading for a map and location for where to find 'F' in Fortnite Chapter 2. Once you completed the given mission, you will process the challenges and will be able to unlock a loading screen.
Like Fortnite other challenges, where a battle star was hidden in the leading screen, this new season will have clues to find each characters to spell out the full name FORTNITE. You might anticipate hidden letters in loading screens to be a part of each week's challenges for Fortnite's new season.
In order to unlock this challenge, you first will have to complete all of the Fortnite Chapter 2 Week 1 New World challenges and once you're rewarded the loading screen, you'll have to use your eagle eyes to spot the hidden F in Fortnite. If you take a close look, it's perched on top of a small hill near the Lazy Lake location.
Here's where to find the hidden F in Fortnite.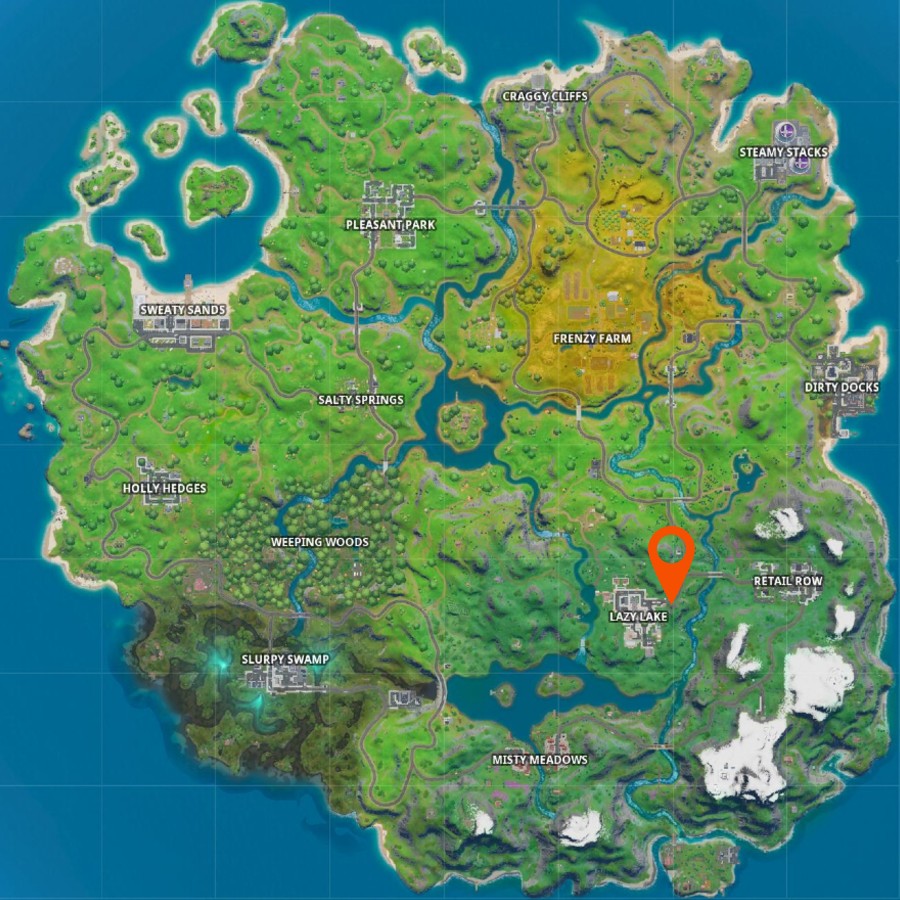 After completing the other eight Fortnite New World challenges and unlocked the week 1 loading screen, you'll have to move to Lazy Lake, that you can spot there in the middle and we have marked in the above picture.
And there you can find hidden F in Fortnite Chapter 2. Finding Hidden F is not the hardest mission in the game but it might be tough since we are all turned around on the new map.
Also Read: Fortnite Chapter 2 Season 1 Battle Pass: Rewards, Price & Download Sizes