Fortnite Chapter 2 Season 1 Battle Pass: Rewards, Price & Download Sizes
Here's how you can get over 100 rewards in Fortnite Chapter 2 Season 1 Battle Pass, Price and Download Size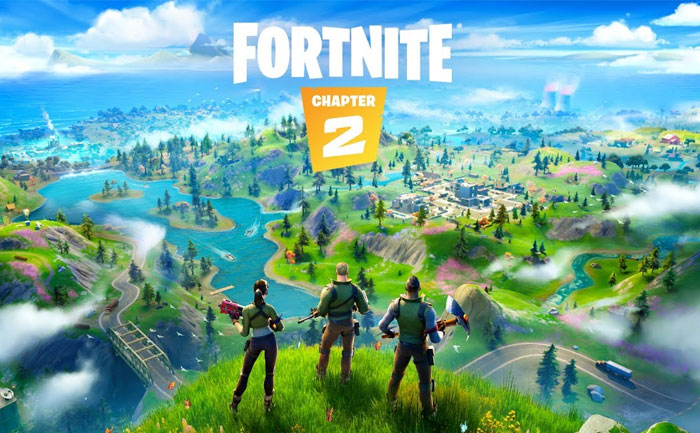 Days after Epic Games has made Fortnite Chapter 2 and its battle pass official, the American video game and software development company has made several changes in it. So, in this article, we have brought you everything that you must know about Epic Games' latest video game.
Ever since fans of Fortnite experience its season 10 event and witnessed on as a black hole encapsulated Fortnite, people are desperately waiting for the beginning of its new season. Fortunately, after some downtime, Fortnite Chapter 2 Season 1 made available for public showing brand new map, sets of weapon and boats.
What's a Fortnite Battle Pass?
You must be wondering what Fornite Battle Pass is? It is an item in Fortnite that can be purchased giving you access to exclusive in game rewards. As players of Fortnite complete their daily task and increase their rank, in exchange their get Battle Stars that can be used to unlock Tiers and their Battle Pass.
Notably, each new Tier you unlock will bring both Free and Premium rewards. The Fortnite Season 10 is said to be an introduction of missions to the Battle Pass. These are thematic objectives that span the island and on completing them you will get additional rewards.
If you have a Battle Pass are likely to get the Free reward they unlock but only Premium Pass holders will get the Premium reward. It is to be noted that Battle Pass Premium can only be bought with in-game V bucks and not with real money.
You can purchase a Battle Pass for almost £7 to $10 in the Battle Pass tab of the game's menu.
Where can I play Fortnite?
The latest video game of Epic Games is a free and available to free download on Android and iOS mobile, Xbox One, PS4, Nintendo Switch, and PC.
The American video game and software development company earns money through optional purchases of skins and customizable items, though they are purely cosmetic and won't improve your chances of winning – notwithstanding the ability of your sick outfit to intimidate other players.
How can we download Fortnite Chapter?
The downloaded file of Fortnite Chapter 2 is available on its official website. You can downlaod and play Fortnite Chapter Two now! The download file is said to be 5.27GB for mobile, 13GB for consoles, and 14.9GB for PC.
The update is now available to download on PC – 14.9GB. #FortniteChapter2

— Fortnite News (@FortniteBR) October 15, 2019
Fortnite Chapter 2 Pricing Alignment
Unlike previous, Fortnite has made some adjustments to its certain products in a few specific countries and some platforms in order to create best pricing across all regions.
Fortnite will be adjusting V-Buck pricing in the following countries to the following prices: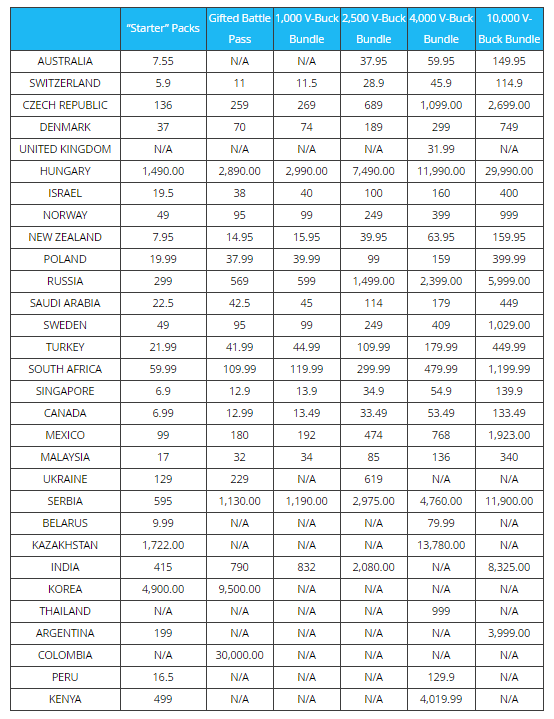 The official website of Fortnite Chapter 2 will continue to update the pricing when needed.
Fortnite Chapter 2 Rewards
There are over 100 rewards available in the Battle Pass such as skins, harvesting tools,  gliders, emotes, wraps, free v-bucks, and more.
How to get 1500V-Bucksback1
You can pick up the Battle Pass for 950V bucks and earn upto 1500V bucks while playing. That's enough to buy the Next Season's Battle Pass plus more from the item shop.
Also Read: OMG! Fortnite Chapter 2 Season 1 Trailer Leaked, Shows New Map & Boats