Hike Launches HikeLand, A Virtual World To Hang Out With Friends
The roll-out will be starting from today across Android & iOS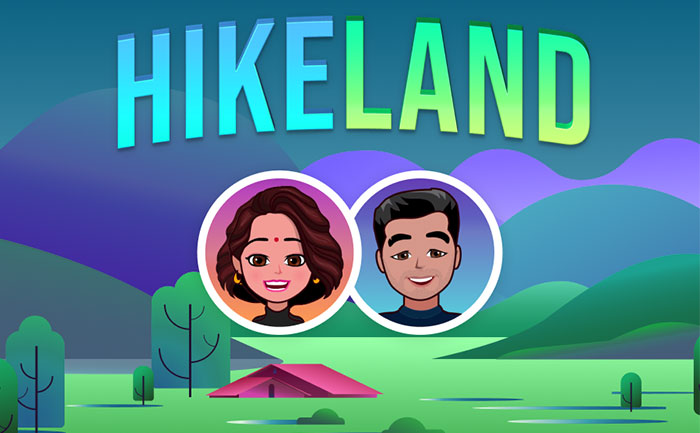 Hike has announced the introduction of a new in-app platform called 'HikeLand' which is essentially a virtual world to connect with your friends, watch videos, and maybe even make some new friends. HikeLand can be accessed by tapping on the global icon within the main application. Users simply need to update to the latest version of Hike Sticker Chat to get on HikeLand. The roll-out will be starting from today across Android & iOS.
Kavin Bharti Mittal, the founder and CEO of Indian instant messaging platform Hike, talked about the new feature which would have an appeal for the mobile-first, maybe mobile-only, generation.
"There's literally been no innovation in social whatsoever. And we're sort of stuck with these experiences of the last decade that were built for the 2G world and in some cases built for PC first. We are finally in a place where we can change that, build experiences that are rich, that are joyful, that can potentially put relationships at the centre," Mittal told indianexpress.com.
HikeLand provides two elements called 'Your Home' and 'Big Screen', both with different social objectives. Your Home allows users to chat with friends and can be customized. While it is two people chat for the time, the feature to add more friends is coming soon. Moreover, there is also the option to view videos together.
"This is sort of a theatre with a twist. It's a place that sort of brings people together around the content they love, paving the way for new friendships to blossom," explained Mittal. Here you are watching pre-scheduled shows with strangers. You can try to start a conversation with them, but you get only one message in. The conversation starts only if the other person responds.
"HikeLand is magical because it should be a place where people can do things in their imagination. Nothing should stop them from being who they want to be and do what they want to go to in the online. And they can only that only if it's a safe place to hang out," Mittal said.