Hike Messenger launches 60 animated stickers to celebrate Ganesh Chaturthi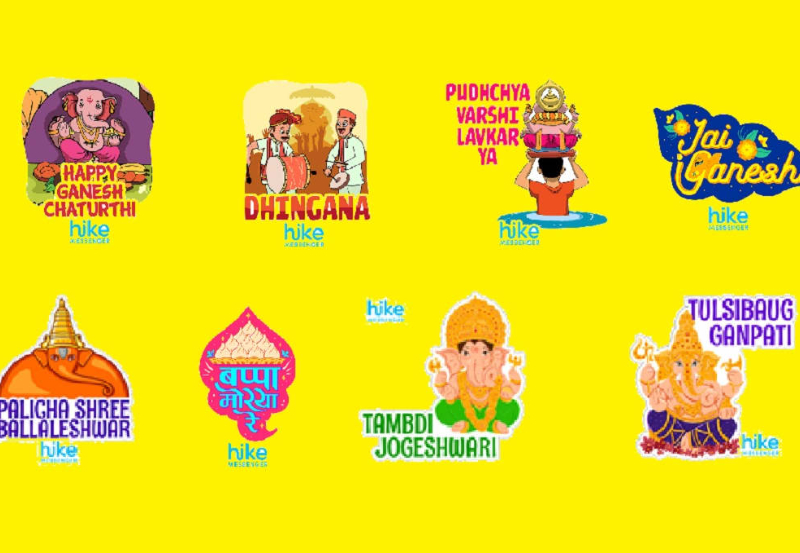 Indian made chatting application Hike has launched new animated stickers to celebrate the 10 days long festival Ganesh Chaturthi, starting from September 12. Hike has launched 60 animated stickers for the different aspect of occasions. These new stickers will be available in 3 different languages, Hindi, English and Marathi.
These Hike animated stickers will highlight the ceremonies, celebration and certain special Ganeshas from across Maharashtra. Users can enjoy these animated stickers from September 12. Apart from these animated stickers, Hike will also showcase the most popular pandals in Mumbai and Pune like the Ashtavinayak in Pune.
How to download Hike Animated Stickers?
To download the stickers, Hike users may navigate to the sticker store in the chat option. The newly launched stickers can also be downloaded from the sticker shop within the Hike app and are also available on both Android and iOS platforms.
Aside from these, the social and technology company has also launched a new camera sticker that can be used to embellish photos with wishes for the festival.
Notably, the chatting application Hike was launched on 12 December 2012 by the Bharti Airtel scion Kavin Mittal. Stickers are one of the most liked features of Hike. The messaging app offers over 20,000 stickers in over 40 languages.
In January 2016, Hike acquired a user base of more than 100 million. In the same year, Hike became the fastest and youngest startup to be bestowed the Unicorn status after gaining a funding of $175 million led by Tencent and Foxconn. It was valued at USD 1.4 billion then.
Despite all these advanced functions, this chatting application is facing a tough competition from other platforms like Whatsapp nowadays. Earlier this year, it laid-off 25% of its workforce across functions, including human resources, accounting and finance, among others. The lay-off then was termed as 'business as usual'.
Also read: Reliance Jio gifts 8GB mobile data to users