Rajiv Gandhi assassination case: Tamil Nadu govt confident of Governor's 'good decision'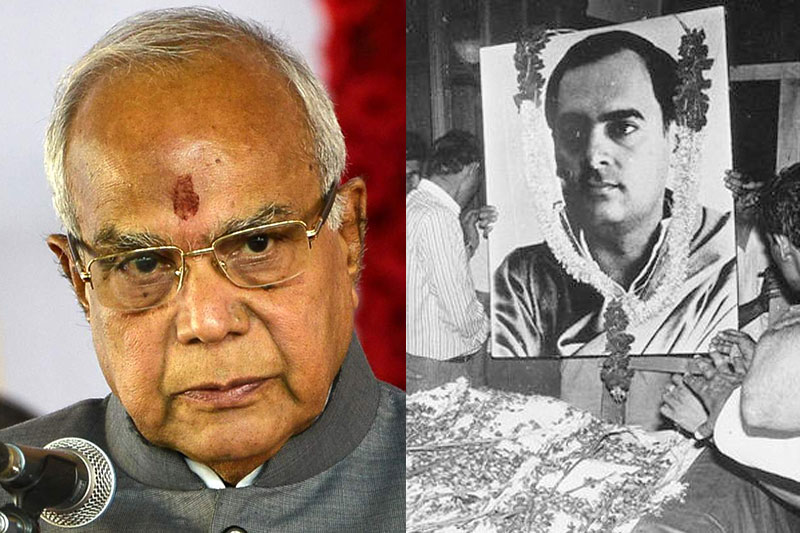 Confident that Governor Banwarilal Purohit would respect people of Tamil Nadu's sentiments, the state government on Wednesday said that they expect that cabinet's recommendation for release of seven convicts would be considered. The cabinet has sent a request to release the convicts sentenced to life imprisonment in the Rajiv Gandhi assassination case.
Recommending the release of seven convicts — Nalini, her husband Sriharan alias Murugan, Perarivalan, Robert Payas, Jayakumar, Ravichandran and Santhan — to the Governor on September 9, the state government seemed confident. Addressing the press, Fisheries Minister D Jayakumar, as reported by the Indian Express, "The government is confident that Governor Purohit will realise the Tamil people's feelings and expectations and take a good decision at an appropriate time."
The minister informed that the state government has come up the decision to recommend the release of the convicts after considering the urgency of the issue. He added that the ruling government is confident that the Governor will take  "take an expeditious decision" in the matter.
He also informed, "We have sent in the communication on cabinet decision the same day (September 9) to the governor. Prison department's recommendations and the jail records of convicts have also been sent." It is also to be known that Congress president Rahul Gandhi had stated that he does have any grudge against the convicts and it is a matter of the state to take a decision on the issue.
ALSO READ: Rajiv Gandhi assassination case: Tamil Nadu to appeal for release of convicts