Himachal: Helicopter joy ride service between Manali and Rohtang begins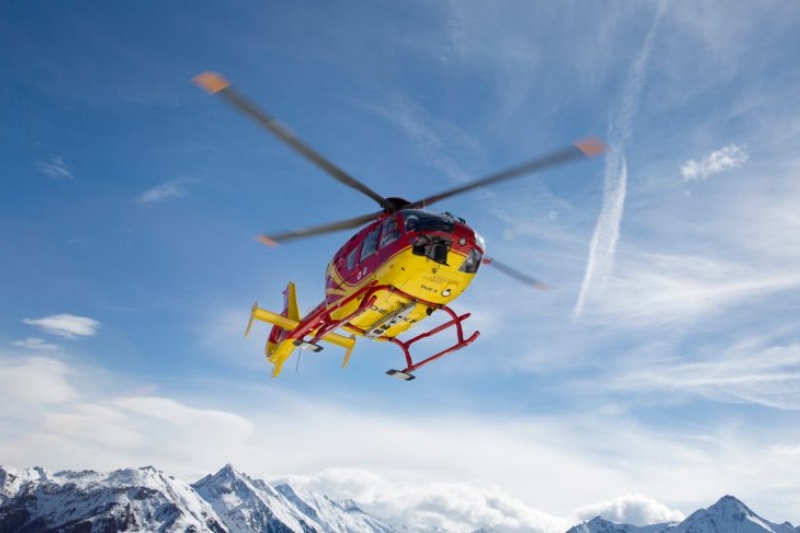 Have you ever heard of flying in the helicopter at a cost of Rs 3,500 only? No? Then you must visit Himachal Pradesh. Notably, Himachal Pradesh Chief Minister Jai Ram Thakur has launched the helicopter joy ride service between Manali and Rohtang which will cost only Rs 3,500 per person.
The helicopter joy ride service between Manali-Rohtang-Manali has been undertaken in collaboration with the Aryan Aviation by the Department of Tourism, which will also cover places like Solang, Hamta and other attractive places besides Rohtang pass.
The Manali Heli-Taxi services are not only going to benefit travellers from abroad but will also promote tourism in the state as well.
The six-seater helicopters will cover the 50 km distance between Manali and Rohtang Pass in around 10 minutes. The helicopter joy ride will take travellers at an altitude of 13,000 feet, over snow-capped peaks of the Himalayas, offering a stunning birds-eye view.
Other than boosting tourism, the initiative will also help during emergencies in the landslide-prone region. It's important to note that the heli-taxi service will be subject to harsh weather conditions in Himachal, as snowstorms and unpredictable blizzards are not uncommon here. Low visibility and high-velocity winds will be some of the biggest challenges on board.
It is to be noted that Rohtang Pass is known for its stunning mountain views being one of the highest mountain passes of the Eastern Pir Panjal Range and is majorly instrumental in connecting the Kullu Valley with the Spiti Valley of Himachal Pradesh.
Also Read: Himachal Pradesh: CM Jai Ram Thakur launches four new health schemes