Smartphone: Hina Khan's short film to stream on ULLU App
After Damaged 2, Hina Khan's short film Smartphone to stream on Ullu App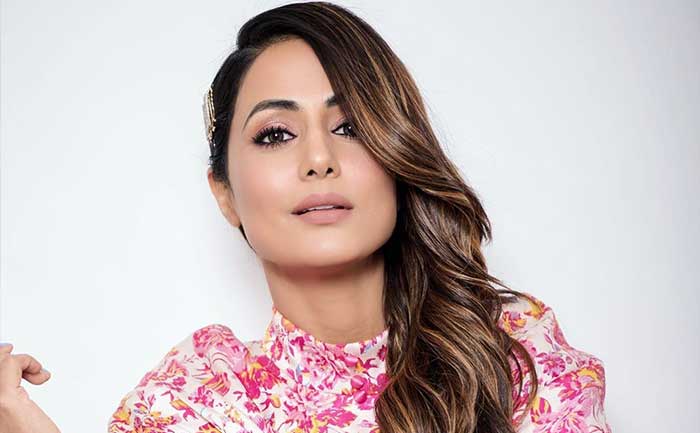 The year 2020 seems to be the greatest year for Hina Khan. The Telly superstar Hina Khan has recently made her digital debut with Hungama Play's web-series Damaged Season 2. The web series Damaged 2 can be watched and downloaded from on Hungama Play or MX Players as it has already begun streaming.
Besides her Digital Debut, Hina Khan is all set to make her full-fledged Bollywood debut this year with Hacked. The diva has been receiving a lot of appreciation from all for her amazing character in the trailer.
Talking about the Hacked trailer response, Hina said, "Such as warm welcome, we never thought that the trailer would be appreciated this much. It's been five days since the trailer release and we're still trending on YouTube. In fact, the song is also trending and it's been loved so much by the viewers. So right I am getting slightly nervous, the Friday fear because I am not used to it but let's see. Nervousness is there because of expectations, as people have really loved the trailer. It is well received."
Besides Damaged 2 and Hacked, as per the latest reports, Hina Khan also has a short film Smartphone lined up for 2020 release. Directed by Ankush Bhatt, short film Smartphone is likely to be streaming on Ullu App by the next month. Kunal Roy Kapoor and Akshay Oberoi will join Hina as the main cast of Smartphone. The short story will be produced by Ashish Kapoor and Ankush as well.
Talking about Hina, Ankush told IWMBuzz, "Hina is one of the most talented persons I have come across. Her dedication towards the role and passion for achieving minute detailing is impressive… Punctual, no tantrums and very down to earth, what else would a director want? We become great friends in just a matter of two days."
The story of Hacked revolves around a boy's love for an older girl and how it turns into an obsession. The film is scheduled to hit the theatres on February 7, 2020.