Hirav Shah Predicts On Indian Stock Market: Says First Half Of 2021 May Face Huge Turbulence
Amidst The Pandemic Coronavirus Outspread Indian Stock Market Recorded A Huge Fluctuation. Astrologer Hirav Shah Predicts That First Half Of 2021 May Face Huge Turbulence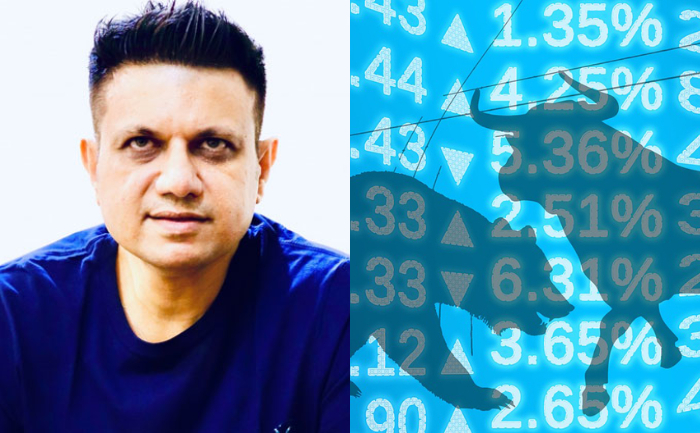 Indian Stock Market is the place where people became billionaires by investing in Stocks and Shares. Investment if done wisely will always turn in good returns. But there is always this uncertainty in the market. It is the inability to forecast future events. People can't predict the extent of a possible recession, when it's going to start/end, how much it will cost, or what companies will be able to make it through unscathed. Renowned astrologer and numerologist, Hirav Shah makes prediction on Indian Stock markets performance in 2021.
It is a renowned fact that the stock market is influenced by 54 parameters and one must know that the astrology is one of them, says Astro-strategist Hirav Shah.
Hirav Shah's Prediction On 2021 :
We are in the 74th year of Independence and will be entering into the 75th year on 15th August 2021. The 75th year adds to 12=1+2+3 and it represents Jupiter. Bharat adds to Number 6 and India adds to Number 5. It is likely that, from now till July 2021, we may see an unforeseen turbulence in the stock market. But, from the second half of the year, we may see a huge upward trend. Lower side of the 27500 index is expected and the upper side of the 56000 index is projected. Banking stocks will be one of the reasons to fall off the index in 2021.
Note : The market situation must be judged by a combination of both technical analysis and Astro-Numerology.
Hirav Shah says that Market downturns aren't much of a problem if investors shift with the market. If the 2020 stock market taught investors anything, it's the importance of staying in tune with the main indexes. He advises investors to have a strong understanding of the market landscape and obstacles they may face. He also he suggests them, to formulate the finest tools to avoid crushing failures.
For more such updates, stay hooked on to The Live Mirror.
Also Read:  Astrologer Hirav Shah Predicts On What Biden-Harris Duo Mean For USA, India And World