History of Prostitution in India
SEX, a word considered to be a taboo in our beloved sanskari society. India is a land of people who are high on sanskari levels. Yet we are more than 1.3 billion people living together.
Now the question arises that in a land filled with traditions and values, our reproduction capability never seems to be lagging. When we say we are proud of our culture, then are we also proud about the evil deals which happen in the name of religion, culture and sanskar.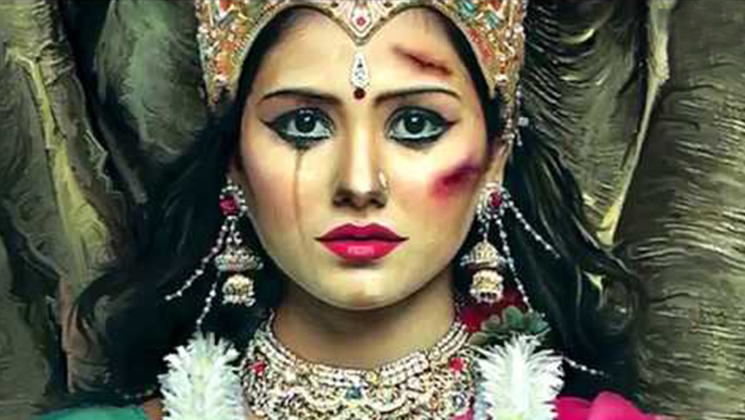 History Of Prostitution.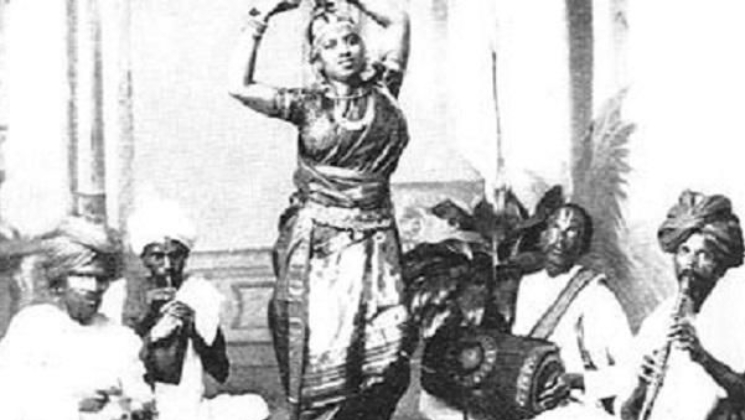 Prostitution is almost certainly not the world's oldest profession. That would probably be hunting and gathering, followed perhaps by subsistence farming. Prostitution has existed in nearly every civilization on earth, however, stretching back throughout all of recorded human history. Whenever there have been money, goods or services available for barter, somebody most likely bartered them for sex
In ancient India, while tracing the history of courtesans from the beginning, archaeological findings have shed a great deal of light on the highly urbanized culture of the Indus Valley people, but we cannot definitely confirm or refute the existence of sacred prostitution in the absence of any concrete evidence. There is the possibility that the bronze figure of the dancing girl from Mohenjo-Daro represents a sacred prostitute within the precincts of the temple of the Mother Goddess, a cult which was very popular in the Indus Valley culture..
But, in the absence of any concrete evidence to support this view, we cannot be sure that our contention is correct. The institution of courtesans is a distinguished feature of developed urban society and therefore, in Vedic and post- Vedic literature though the courtesans are mentioned casually, we hardly know much about their life and accomplishments.
In India there are various types of prostitution, some are illegalized by the government but some are still very active right under the nose of the authorities.
Devadasis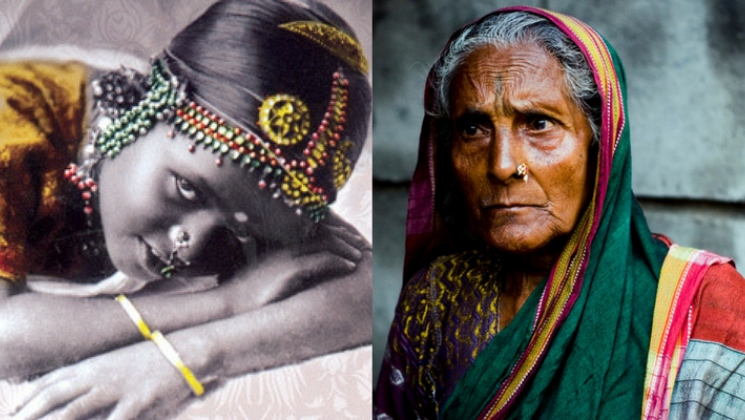 Devadasi – Who is she?
Devadasi or Devaradiyar means "servant of God". These women were dedicated to God and were considered given in marriage to God, meaning that they could therefore not marry any 'mortal'. Nevertheless, they were free to choose partners, from among married and unmarried men alike. These relationships could be long and stable, or just for a short period of time. But in no way were these women economically dependent on their partners. They learned music and dance, and as many as 64 types of arts. They would dance and sing in temples or in front of royalty and earn gold and land as a reward. Some chose to dedicate themselves only to God and stayed without a partner all through their life.
The tradition of Devadasi culture can be traced back to as early as the 7th century, particularly in southern parts of India during the reigns of the Cholas, Chelas, and Pandyas. They were well treated and respected, and held a high social status in the society. It was common for them to be invited to be present at or initiate sacred religious rituals. As long as the temples and empires flourished, so did they.
How does one become Devadasi?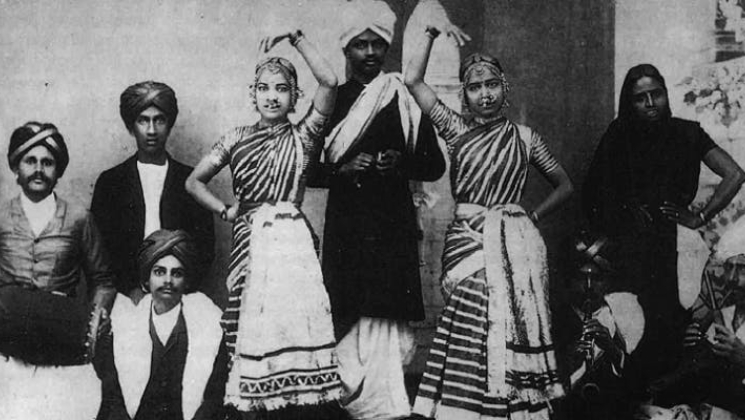 The Saundatti festival, which is also known as the Yellamma Devi Fair, happens on many occasions from October to February, with the girls given in dedication from November onwards. Parents choose a day that is convenient for them and that they consider auspicious. On that day, the girls are fully clad in green during the ceremony, and older Devadasis give them in dedication to God.
Chaari Pratha
Bundi (Rajasthan), Dec 8 (PTI) Young girls of the Kanjar community, a nomadic tribe in Rajasthan, are pushed into prostitution by none other than their parents before they attain adulthood, an exploitative tradition which authorities are now taking up cudgels against.
Under the age-old tradition called Chaari Pratha, parents sell off their daughters for lakhs of rupees and at several times even mortgage them for a specific period of time.
Those raising their voice against the custom incur the wrath of Panchs of the community who impose heavy fines amounting to lakhs. According to Indiatoday
Seeking to put an end to the pratha, the district legal literacy cell and anti-human trafficking cell in Rajasthans Bundi district yesterday held a meeting with around 150 community members, including women and youth, from three Kanjar-dominated villages – Ramnagar, Shankarpura and Mohanpura.
Efforts would be initiated to take action against the Panchs of the community and to check the Chaari Pratha, said Kaniz Fatima, the Circle In-charge at the anti-human trafficking cell of Bundi district.
With their women sold off, mostly in states like Maharashtra, Uttar Pradesh and Madhya Pradesh, a large number of males of the socially downtrodden and ostracised community are forced to remain bachelors, the official said.
Fatima said measures would be taken to ensure the marriage of such youths under government schemes.
At least eight women forced into prostitution, most of them underage, were recently rescued from Shankarpura and one other place in Bundi, Fatima said. The rescued girls had been sold for lakhs of rupees by their parents and some of them were even sold twice or thrice, she said.
The fine imposed by the Panchs always amounts to lakhs, Fatima said, making them richer and more powerful.
Jyoti, a BA student of the community present at the meeting, said the its people can be brought to the mainstream if action is taken to check the exploitative practice and Panchs are suitably punished.
According to Chaya Saxena, a counsellor at the women security cell of the women police station in the area, awareness for education and legal remedies is absent among the Kanjar community. She said the Panchs in the Kanjar community are stronger than the Panchs of Khap Panchyats in Haryana.
Circle In-charge Fatima said similar meetings would be organised time to time in Kanjar community populated areas of the district.
The place where she is worshipped as a Goddess is the same place where she  is sold as an object.
Sonagachi kolkata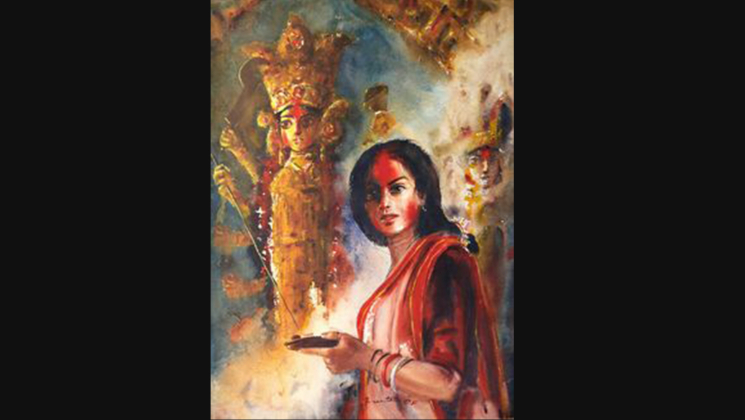 According wikisexguide.com 

Sonagachi in Kolkata stands 4th in the world for sex tourist .
To the north of Kolkata, one kilometer north of the city's Marble Palace area, lies Asia's largest sex workers hub popularly known as Sonagachi. About 13,000 women satiate their hunger and needs through their bodies. Sonagachi, an abode to prostitutes enfolds hundreds of heart wrenching stories leaving the knowers in maze. As the sun hides, the illegal network of trafficking, local criminal gangs and victims conceal on the narrow lanes of the district. To the place where even reporters, journalists and police blood run cold, Beauty was sold in a popular brothel.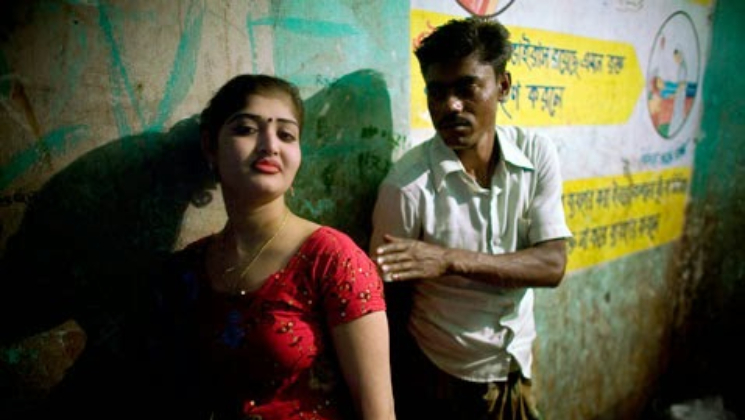 Beauty is one of the youngest in Sonagachi, who work with a group of other prostitutes in the quest to earn money. She takes shower thrice a day, as she attends 4-5 clients in between every shower. Her nights are long… while the mornings are short and start late. Life of Beauty is restricted to just the dark rooms of the brothel and the poverty of Sonagachi.
Wiping the shedding tears with the corner of her dupatta, Beauty tells the story of her life and her two sons, Nayan, 5 and Ridoy, 4. Nayan was born from her then 23 year old husband, where her parents had forcibly married her off when she was just 12. Within few months, she fled to her mother's place on account of an abusive husband's torture; however, the tragedy was followed by her mother's death. She immediately took homage at her sister's place, where her brother-in-law forced himself on her one night. Instead of listening to her younger sister, Beauty's sister asked her to leave the house.
In the quest for work to support her life and nourish her son, Beauty boarded a train to Dhaka. But little did she know, that her life was going to change. She met her trafficker. Recalling the incident, Beauty says, 'A vast, wiry haired…wild eyed woman' promised her a humble job with substantial wage. While the conversation with the lady, she remembers drinking the water from her bottle which was already adulterated with the sedatives. Later, she gained consciousness only to be found in a room at NonChapota, near Bangladesh-India Border, waiting to be transferred as a sex worker to Sonagachi. She was Sold!