Hobbs & Shaw: First look is Out, Dwayne Johnson and Jason Statham stare each other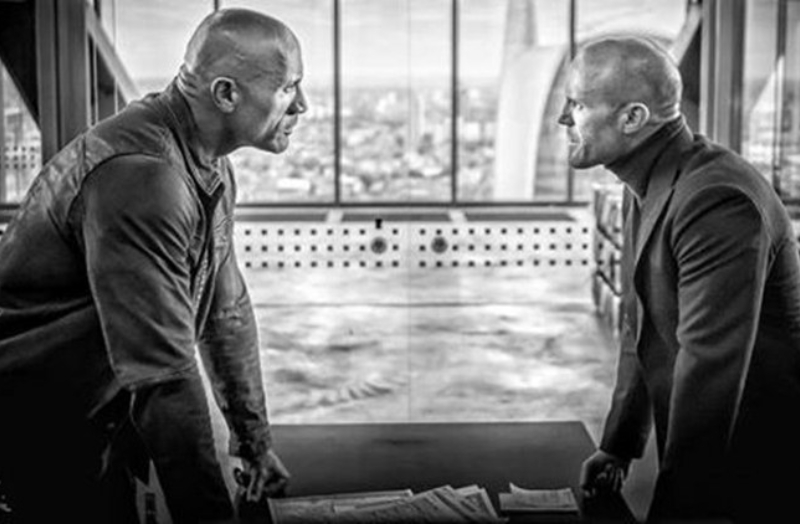 The first look of the most awaited movie of the year 'Hobbs and Shaw' is out. It is an image showing Fast and Furious stars Dwayne Johnson and Jason Statham staring at each other. The film Hobbs & Shaw is based on Luke Hobbs and Deckard Shaw, which is being played by Johnson and Statham respectively in the film.
The movie Hobbs & Shaw is being directed by David Leitch, who had earlier directed Deadpool.
Dwayne Jonshon, known as Rock took to photo sharing platform to share the first look of the Hobbs & Shaw. Johnson wrote a caption: "FIRST LOOK: HOBBS & SHAW. We either gonna get along or we gonna get it on. F*** getting along ? Great first week of shooting our Fast & Furious spin-off, "HOBBS & SHAW" with my ace @jasonstatham. We're havin' a blast disrupting the norm to deliver something fresh, cool, fun and bad ass for the fans."
Beside this dynamic between the two titular characters, Hobbs & Shaw will also explore Shaw's family, especially his sister — played by The Crown and Mission: Impossible – Fallout's Vanessa Kirby. Idris Elba is said to play the main villain.
While The Mechanic actor, Jason Statham was last seen in the giant shark movie The Meg, Johnson's last movie was Skyscraper.
The film Hobbs & Shaw slated to release on August 2, 2019.
Also read: Shraddha Kapoor shares her first look of Saina Nehwal biopic