Hockey legend Balbir Singh Sr dies at the age of 95
Hockey legend and triple Olympic gold medallist Balbir Singh Sr passes away at 95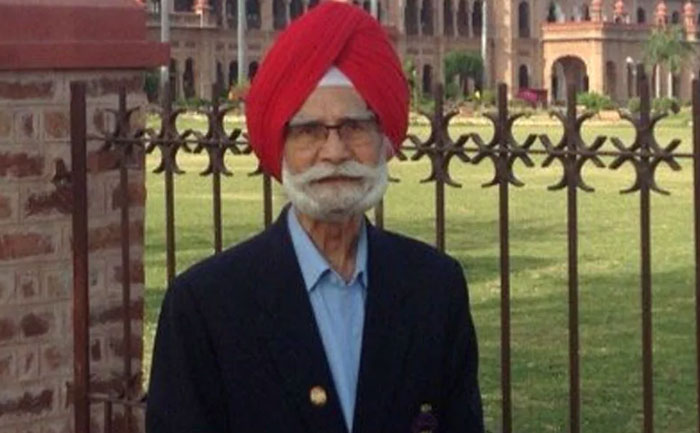 Three-time Olympic gold medal-winning hockey legend Balbir Singh Sr passed away on Monday. The iconic player died after battling multiple health issues for over two weeks at Fortis Hospital Mohali.  Balbir Sr was in a semi-comatose state since May 18 after being first admitted to the hospital for bronchial pneumonia with a high fever. He had developed a blood clot in his brain and also suffered multiple cardiac arrests before his death.
Balbir Sr was the only Indian among 16 legends chosen by the International Olympic Committee across modern Olympic history. Singh was in teams that won the Olympic title in London in 1948 and Helsinki in 1952. He led the side that won in Melbourne in 1956. His five goals in the 6-1 defeat of the Netherlands in 1952 remain a record for an Olympic final.
India beat the former colonial power Great Britain 4-0 in 1948. The finals had come a few months after the nation's independence from England. Singh had scored two of India's goals at Wembley stadium and became one of the biggest stars of the Games. He was invited as a living legend for the 2012 Games in London.
His world record for most goals scored by an individual in the men's hockey final of the Olympics and still remains unbeaten. Singh was the first sportsperson to be awarded the Padma Shree, in 1957.
The iconic player was 95 and is survived by his daughter Sushbir and three sons Kanwalbir, Karanbir, Gurbir.
PM Modi and Eminent sports celebrities consoled his death,
PM Narendra Modi,
Padma Shri Balbir Singh Sr. Ji will be remembered for his memorable sporting performances. He brought home lots of pride and laurels. Undoubtedly a brilliant hockey player, he also made a mark as a great mentor. Pained by his demise. Condolences to his family and well wishers.

— Narendra Modi (@narendramodi) May 25, 2020
PT USHA,
Deeply saddened to hear of the passing of Balbir Singh Sr ji. An athlete par excellence and a role model beyond words! His bestowed hands may strengthen my passions more. My condolences to his family, friends and fans!#balbirsingh #Balbirhockey pic.twitter.com/figkm8ibBW

— P.T. USHA (@PTUshaOfficial) May 25, 2020
Vijendra Singh,
Deeply pained to hear the news about passing of legendary Balbir Singh Senior ji (Three time Olympic Gold Medalist) He will continue to be a source of inspiration for our generations My hearfelt condolences to his family and friends May his soul rest in peace 🙏🏽🇮🇳 pic.twitter.com/N3sVBXerT5

— Vijender Singh (@boxervijender) May 25, 2020
Abhinav Bindra,
Saddened to hear of the demise of one of India's most celebrated Olympians, Balbir Singh Sr. Athletes and role models such as him come very rarely, and it was an honour to know him, and I hope his example will continue to inspire athletes from around the world!

— Abhinav A. Bindra OLY (@Abhinav_Bindra) May 25, 2020
May His Soul Rest In Eternal Peace
Also Read: Hockey India removes High-Performance Director David John from selection panel