UP: Hockey players honoured by PM Modi sell sugarcane to survive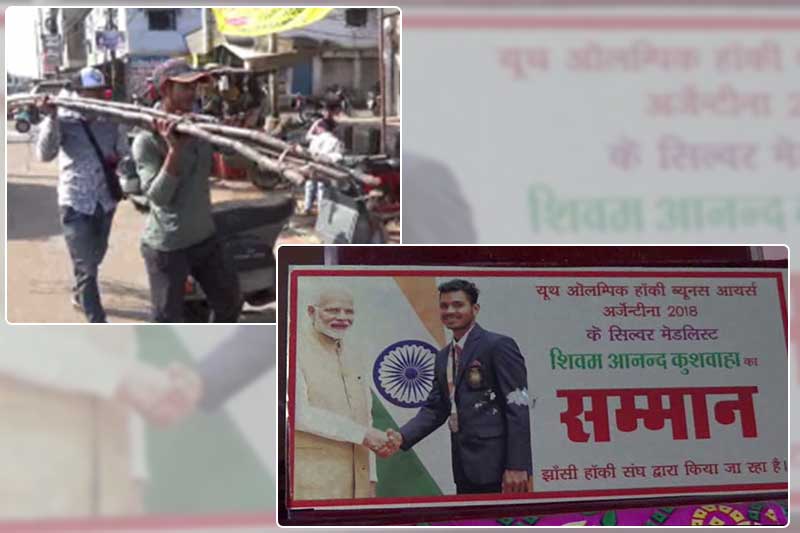 Few Hockey players belonging to Uttar Pradesh are currently selling sugarcane juice for their livelihood. Their homes are decorated with medals and trophies but those trophies and medals can't earn them their daily bread. The hockey players were identified as Shivam Anand, Risabh Anand and Saurabh Anand.
Notably, Saurabh Anand has been rewarded by Prime Minister Narendra Modi for bagging a silver medal at the Under-18 Youth Olympics in Buenos Aires, Argentina, in 2018.
The irony is, three hockey players who have won accolades for their game on the national and international level are compelled to sell sugarcane juice in Uttar Pradesh. All the three Hockey players are said to be relatives, who sell Sugarcane juice on the streets of Jhansi, which is known for the hockey legend, Major Dhyan Chand.
As their financial condition is not so good, their parents forced them to sell sugarcane juice to meet their basic needs. Despite several assurances for help, they have not received a single penny announced for them in the form of aid.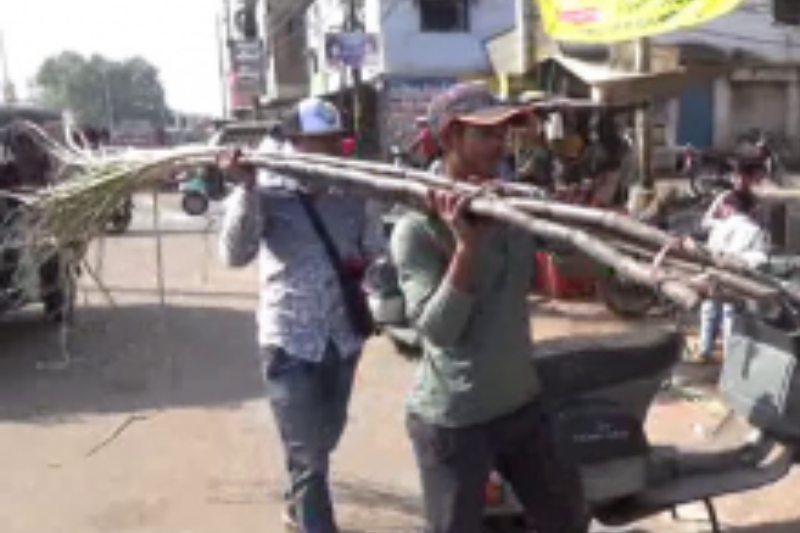 The three hockey players take out time in between the daily chores for their first love — hockey. They wish to represent India on an international level in the senior national team one day.
Speaking to news18, Saurabh Anand, who has played in 2016 Asia Gold Cup said, "There were a lot of promises for help and financial aid but nothing materialised. Our financial condition is not sound and that is why we are selling sugarcane in the roadside. If we get the support from the government we can focus on our game and will ensure that India National Hockey Team bags gold medal in Olympics, in future."
Echoing same sentiments, Rishabh Anand who has represented India on international level said, "We want the government to also focus on hockey like cricket. hockey should be promoted in a similar way."
Coach of these three hockey players, Hiralal claimed that facilities given to support them were not enough. "There are some facilities given to these hockey players but they are not enough. In foreign countries, governments adopt such players so they can focus more on their game instead of focusing on their livelihood. Here some companies provide hockey sticks and balls but certainly they need much more support from the government," Hiralal said.
Also read: Hockey India removes High-Performance Director David John from selection panel